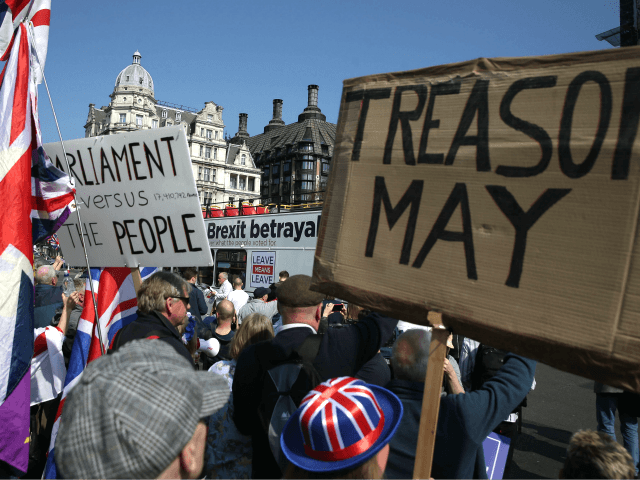 Today is a day that will go down in history of one of Britain's finest hours: Brexit Day.
Well that was the plan, at any rate.
March 29th was a date which quickened the pulses of every Brexiteer. It was the one we'd marked in our diaries for all the amazing parties we planned to throw to celebrate our newfound independence from the European superstate; the moment when — to borrow the phrase of Brexiteer Dan Hannan — we finally managed to unshackle ourselves from the corpse.
That's because under the terms voted for by parliament, March 29th was officially the date when the June 2016 referendum vote would be honoured and Britain would formally leave the European Union.
But guess what…
We're not leaving, after all.
God knows what's going to happen next. I certainly don't. Anyone who pretends he does is deluded.
Read the rest at Breitbart.