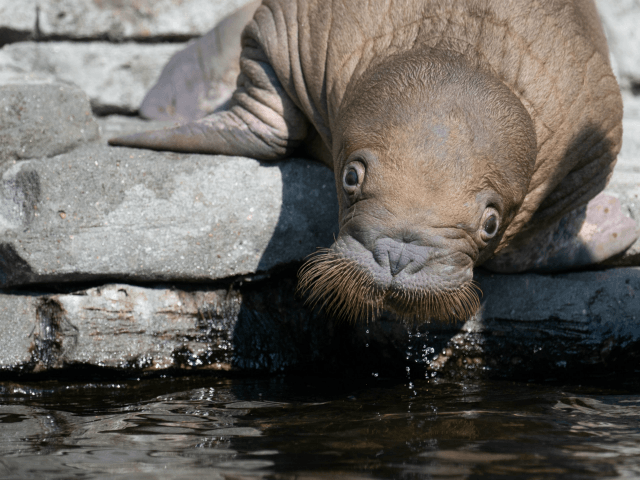 Sir David Attenborough, doyen of wildlife TV, has been accused of manufacturing 'tragedy porn' after misrepresenting footage of walruses plunging to their deaths over a cliff on his Netflix latest nature series Our Planet. The show's footage of 'desperate' walruses clinging to the cliff top before tumbling hundreds of feet onto the rocks below attracted widespread publicity.
The Times of London ran it with the dramatic headline: "David Attenborough's Our Planet: Walruses plunging to deaths become new symbol of climate change."
The moving scenes prompted a mass outbreak of sobbing and hysteria on social media.
That walrus scene broke my heart #OurPlanet #Netflix @NetflixUK

— Matty (@Matty8105) April 5, 2019
The sad reality of climate change. The walrus with no ice or place to go.#Walrus #OurPlanet#ClimateChange #Climate pic.twitter.com/rnYUJ7lFLX

— Terrence Edwards (@TerrenceEdwards) April 9, 2019
Read the rest on Breitbart.