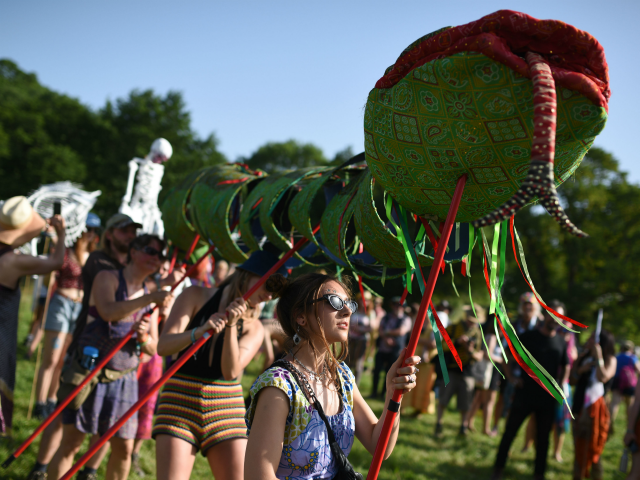 At Glastonbury Festival I finally caught up with one of my all-time heroines…
— James Delingpole (@JamesDelingpole) July 1, 2019
No, not really. Look closely and you'll see that it's just a painted hardboard cut-out. But it does give you an idea of what we're up against. Hanging on the wall nearby was a painting of Sir David Attenborough with a halo around his head. None of this, it goes almost without saying, was in any way tongue-in-cheek.
Whoever painted these pictures genuinely, sincerely believes that Greta Thunberg is a latter day Jesus whose every utterance we should aim to follow. And that Attenborough, far from being a whispery-voiced, gorilla-hugging, alleged walrus-murdering Malthusian, is in fact right up there with St Francis of Assisi.
Read the rest on Breitbart.