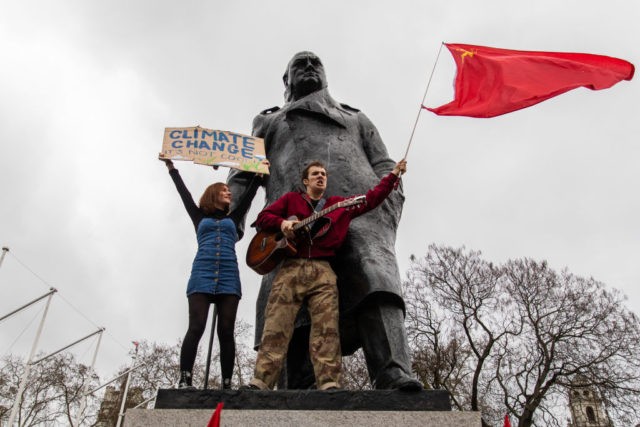 Extinction Rebellion are dangerous extremists whose criminal activists should be put behind bars.
So says Richard Walton — and he should know: Walton was formerly head of the Metropolitan Police's Counter-Terrorism Command and now works as an independent consultant on solutions for countering terrorism and extremism. He is also co-author of the first in-depth investigation of Extinction Rebellion, published by the think tank Policy Exchange.
The must-read report is a timely counter to the narrative prevalent across the mainstream media that, while Extinction Rebellion's protests can be a bit disruptive and inconvenient, the group is essentially on the side of the angels because its people are decent and committed and prepared to sacrifice their careers and liberty in order to save the planet.
Read the rest on Breitbart.