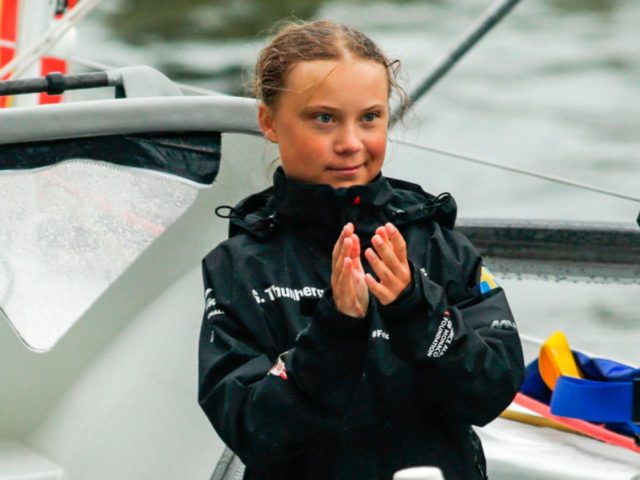 St Greta of Thunberg – Patron Saint of the Age of Stupid – has made landfall in the New World, there to preach to the unbelievers her gospel of imminent climate doom.
"The war on nature must end," she has declared, to anyone who is listening.
Though St Greta has become a figure of huge influence in Europe – feted by Popes, presidents and prime ministers, lauded with uncritical coverage in the mainstream media, put forward for a Nobel Peace Prize – it seems likely that in the United States she will get a more mixed reception.
While the left will most certainly try to shoehorn her into their Green New Deal campaign, the right may be less convinced.
That's because, unlike a worrying number of their counterparts across the pond, U.S. conservatives understand St Greta's environmental scare narrative for what it is: a hoax.
Read the rest on Breitbart.