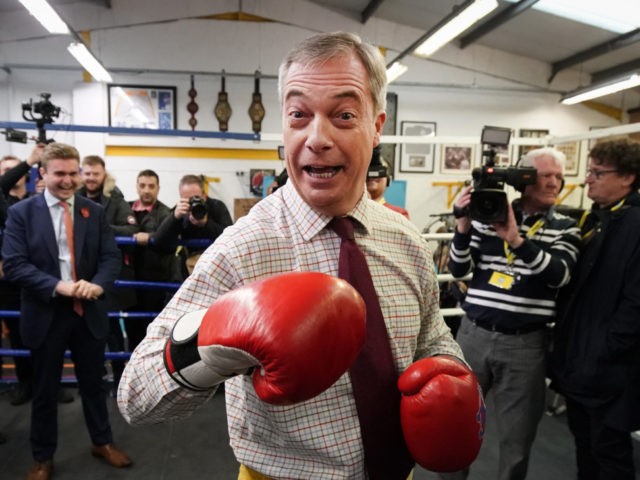 Hands-down winner of last night's general election TV debates was Nigel Farage: the only authentic politician, the only man willing or able to tell it like it is.
He even gave a straight answer to an elephant trap of a question about what he did personally to save the environment:
"I drive all over the country. I catch a lot of aeroplane flights every year. I am not a leading example."
That was while being cross-examined on ITV after the main debate in which only Boris and Corbyn took part. His performance on a BBC Question Time special with Fiona Bruce, though, was even better because it was punchier.It was just Farage, on his own, in front of a studio audience which — typical BBC — sounded as if it had been bussed in from a Labour Momentum meeting.
Read the rest on Breitbart.