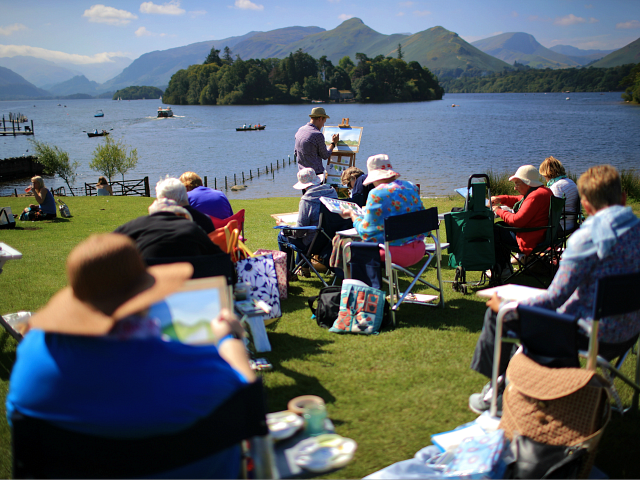 The bureaucrat in charge of England's Lake District National Park wants to spend £8 million tarmacking over parts of the world-renowned beauty spot in order to make it more relevant to disabled people and ethnic minorities.
"We need surfaces to reflect" a changing society, Lake District boss Richard Leafe has declared.
For most of its several million years of existence, the Lake District has been characterised by picturesque lakes (Windermere, Ullswater, Buttermere, Boromir, etc) and rugged, challenging peaks such as the highest mountains in England, Scafell Pike and Helvellyn, now dotted with flocks of hefted sheep. Its magnificence has inspired writers including Wordsworth and Beatrix Potter.
But according to Leafe, a geography graduate who has spent his career working for government quangos, looking natural and awe-inspiring is no longer enough. The Lakes need to be wokified for the 21st Century, so that more of the 20 million visitors it receives each year are young, disabled, or from ethnic minorities.
Read the rest on Breitbart.