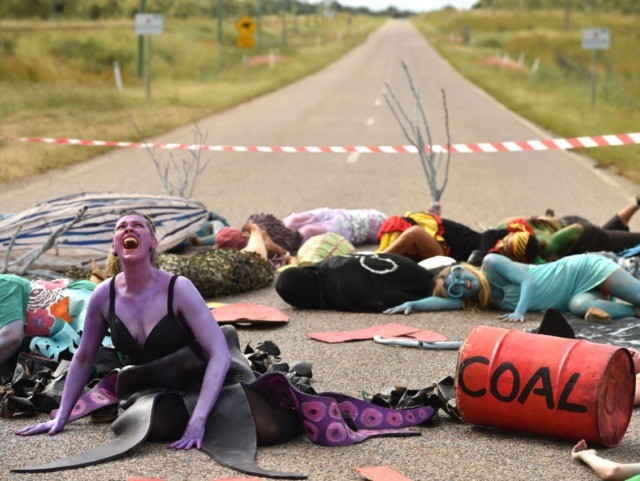 This is the year we storm the green barricades.
If you don't like the sound of that 'we', fine, I'll take 'em on my own. But I suspect that quite a few of you feel as angry about this thing as I do. The Green Blob — aka the Climate Industrial Complex — is one of the most insidiously dangerous and oppressive forces in the world today and it's time we hit back hard.
Green ideology is evil. It's killing our jobs, it's brainwashing our kids (and stealing their future), it's despoiling our landscapes, it's murdering our wildlife, it's corrupting honest science, it's enriching the most disgusting, cynical people in crony capitalism, it's driving up the cost of living, it's holding back our economies, it's hamstringing business, it's burning our homes…
How dare these nauseating green zealots try to lecture us on how to save the planet when they're the ones doing so much of the harm!
Latest case in point are the bush fires ravaging Australia. Every month, every week, every day practically, there's a story somewhere in the world that captures the wanton idiocy of the green movement.
One day it's some widely promulgated lie about threatened polar bear populations, the next it's a David Attenborough documentary misleading viewers about 'walruses threatened by climate change', the next it's fake news about the Amazon fires…This week, it just so happens, the eye of Green Sauron has decided to fix on Australia's bush fires – and use them as an excuse to ramp up the scare about 'climate change.'
As I demonstrate pretty comprehensively here, the Australian bush fires have nothing to do with climate change. The reason they are so widespread and intense, rather, is the result of misguided green policy. (So you can see why the greenies might be wanting to distract from this by pointing the blame elsewhere).
But you'd be amazed – or rather you probably wouldn't, actually – how many supposedly intelligent people have chosen to buy into and promulgate the lie.
Read the rest on Breitbart.