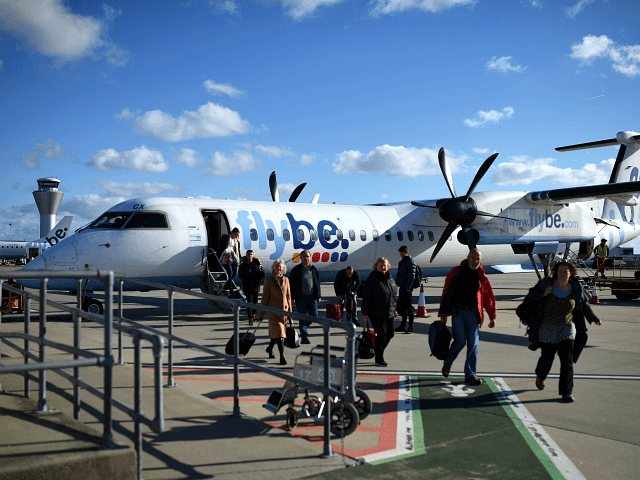 Who represents real Britain?
a) Solitary Green MP Caroline Lucas; Guardian readers; other tofu-munching eco-freaks; anyone else who lives in Brighton or Totnes; Greenpeace; Fiends of the Earth; Greta Thunberg; Extinction Rebellion.
b) Normal people who like driving in their cars, taking regular holidays, being able to afford to keep their houses warm when it's cold, and who are bored rigid with being lectured by hectoring little nobodies with crappy pretend science degrees from the University of East Anglia about how the planet's dying and it's all their fault and something must be done by yesterday or we're all doomed.
Boris Johnson is no fool and he seems to have worked out using his Oxford Classics mega-brain that the correct answer is b). At least this is what we can infer from his most significant environmental decision since his landslide general election victory — bailing out the stricken airline company Flybe.
Flybe is the kind of cheap and cheerful budget airline that normal British people use for their holidays. That's why it is so important that it should not be allowed to die, and why Boris Johnson has just done the right thing by saving the cash-strapped airline with a government rescue package.
Read the rest on Breitbart.