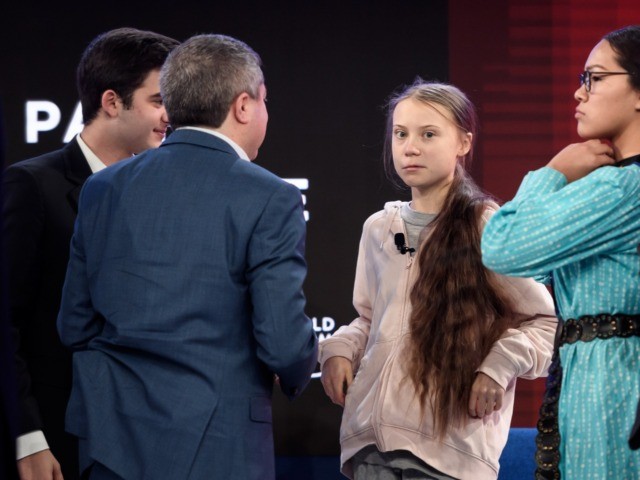 "We must reject the perennial prophets of doom and their predictions of the apocalypse," declared President Trump on Tuesday at the World Economic Forum in Davos, Switzerland.
Gosh, what 17-year old pig-tailed school drop out could he possibly have meant by that?
Earlier in the day, Greta Thunberg had delivered her usual cheery message of doom and gloom – "Pretty much nothing has been done" – to the assembled globalist elite.
But President Trump wasn't having any of this apocalyptic nonsense. Not one bit.
"This is not a time for pessimists. It is a time for optimism," he declared.
Doom-mongers like Greta – though he was too polite to name names – are, he said, "the heirs of yesterday's foolish fortune tellers. And I have them, you have them, we all have them – and they want to see us do badly but we won't let that happen."
Read the rest on Breitbart.