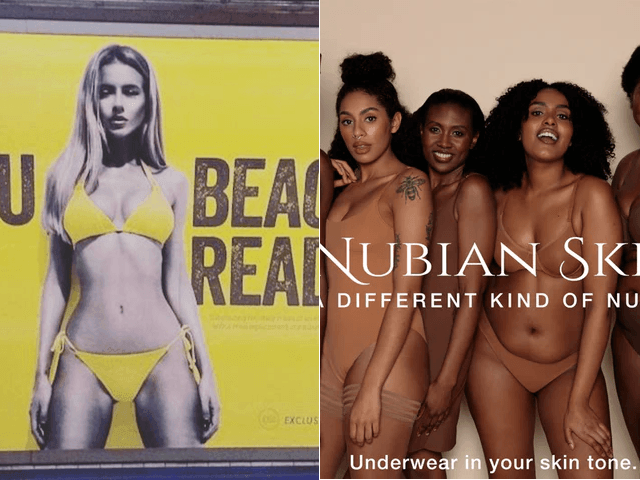 Here are two posters designed for use on the London Underground.
London's greatest strength is our diversity, so we challenged advertisers to produce ads that better represented our BAME communities.

— Mayor of London (@MayorofLondon) February 10, 2020
Mayor of London Sadiq Khan banned one of them in 2016, claiming 'I am extremely concerned about this kind of advertising which can demean people, particularly women'; the other he has just rewarded with £500,000 worth of free advertising space as the prize for Transport for London's annual 'diversity in advertising' competition.
Can anyone explain why one of these posters is so empowering it has to be displayed everywhere and the other is so demeaning it had to be banned?
Personally, I must say I'm mystified.
Protein World's 'Middle Finger' To Beach Body Campaigners Appears in NYC – Breitbart http://t.co/4ENE82y57n pic.twitter.com/heITiPQHjZ

— Breitbart London (@BreitbartLondon) May 29, 2015
Read the rest on Breitbart.