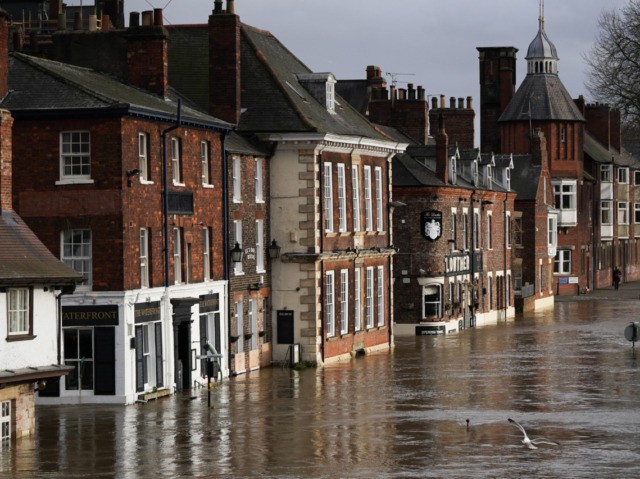 Boris Johnson's Greenest Government Evah has come up with a brilliant new excuse to duck its responsibilities for all the floods now swamping parts of Britain: climate change ate our homework.
From Hereford to Shrewsbury and South Wales to North Yorkshire, swathes of Britain are underwater thanks to flooding in the aftermath of Storm Dennis, which so far has claimed five lives. There are currently more than 400 flood warnings around Britain, with more heavy rain forecast to come.
But the government has effectively absolved itself of responsibility by pinning the blame on 'climate change.'
Read the rest on Breitbart.