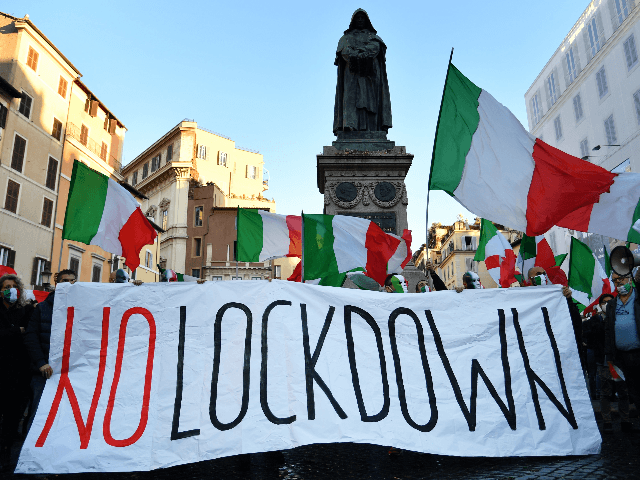 Thousands of restaurants have opened in Italy in defiance of the country's strict Chinese coronavirus lockdown regulations. The mass civil disobedience campaign —  launched under the hashtag #IoApro (#IOpen) — has seen as many as 50,000 restaurants opening despite evening curfew restrictions.
Here is one restaurant owner announcing his intentions to defy the lockdown:
🇮🇹 Italy. 50,000 restauranteurs have decided to open up against Covid19 restrictions, lunch and dinner, banding together to form an alliance. This is the only way to stop this, mass civil disobedience. Long Live the People 💥👊 pic.twitter.com/z9ItL0KHaO

— ✖️RISE✖️ (@timesuppeople) January 11, 2021
Read the rest at Breitbart.