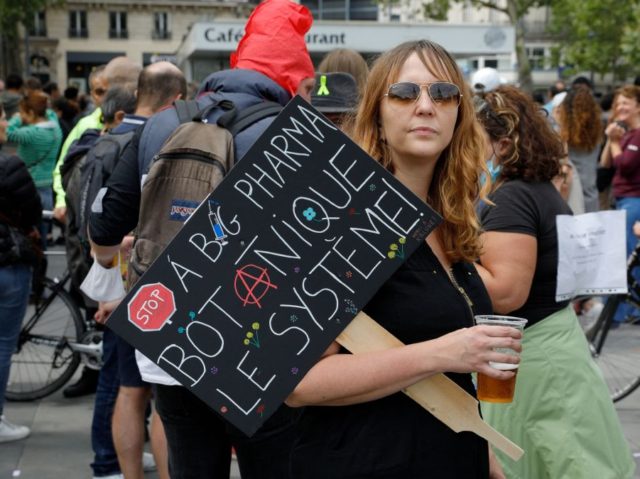 Perhaps I spoke too soon when I said that President Macron's Covid Fascist France is the worst country in the Western world. Now Boris Johnson's Britain has become a strong contender for the title by voting to make the vaccine jabs compulsory for care home workers.
According to the Telegraph:
Sajid Javid, the Health Secretary, on Tuesday pressed ahead with a vote on new regulations which will require people working in care homes to be fully vaccinated from October.

The regulations – which passed by 319 votes to 246 – will also apply to healthcare workers, tradesmen, hairdressers and others who need to enter a home to do other work unless they have a medical exemption.

There will be a 16-week grace period for care workers to get jabbed if they have failed to take up the offer already.
This is, of course, the thin end of the wedge. Once you have established a precedent for forcing people to take an injection as a condition of their employment, where do you stop?
Read the rest on Breitbart.