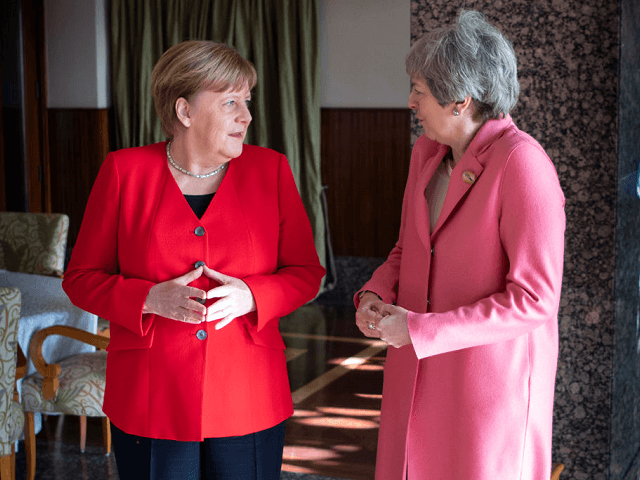 British Prime Minister Theresa May has no intention of delivering meaningful Brexit; her June 2018 Withdrawal Agreement was drafted secretly in collusion with German Chancellor Angela Merkel with a view to keeping as many European Union (EU) laws and institutions as possible; May's and Merkel's ultimate game plan is for Britain to re-join the EU in full some time after the next general election….
These are the allegations of an extraordinary memo currently being circulated feverishly on social media.
To me, it smacks of a conspiracy theory to rank with those stories about the clandestine Establishment plot to murder Princess Diana.
But the fact that people seem ready to believe it speaks volumes about the state of distrust between May's Remainer political establishment and the Brexit voting electorate. May and her Civil Servants have handled Brexit so very, very badly that for some Brexiteers the only plausible explanation is not cock-up but outright treachery.
Read the rest at Breitbart.