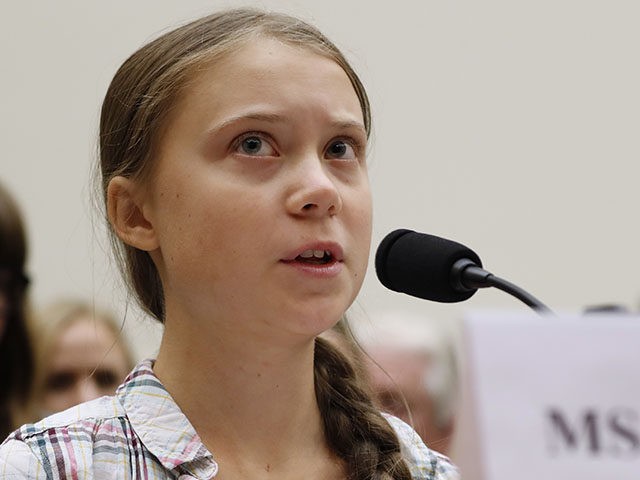 "I want you to unite behind the science," said Greta Thunberg to the House Committee on Foreign Affairs and Select Committee on the Climate Crisis.
Finally, something on which the pig-tailed 16-year-old Swedish climate activist and I can agree. I too believe passionately that if the world's governments are going to spend upwards of $1.5 trillion of our money a year on 'combating climate change' then at least they ought to have some credible evidence that this expenditure is necessary.
Perhaps, I thought, some of this credible evidence might be presented at today's Climate Crisis Hearing, subtitled 'Voices Leading the Next Generation on the Global Climate Crisis.'
Instead, all that I heard was the usual junk science, fake statistics, left-wing agitprop, and scaremongering nonsense regurgitated by kids — some claiming to have mental health issues — who'd been brainwashed at school by their left-wing, know-nothing teachers.
Read the rest on Breitbart.