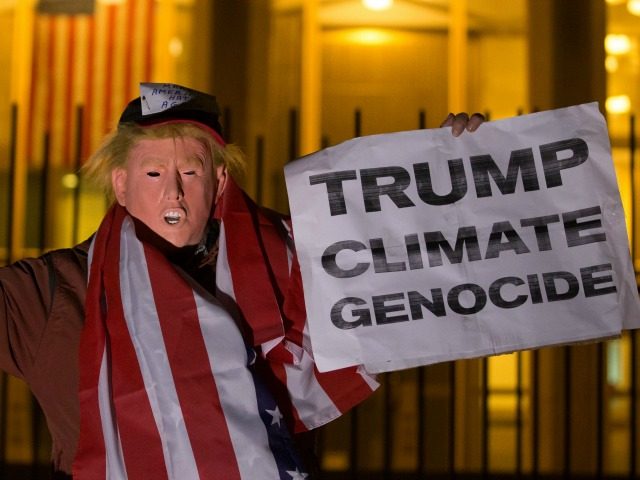 Donald Trump is the only leader left in the world defending Western democracy against eco fascism.
Don't just take it from me. Read this Belgian philosopher, Drieu Godefridi, interviewed in the French liberal newspaper Contrepoints and translated here by Friends of Science Calgary.
He believes that the Paris climate agreement was a global socialist plot which the U.S. was absolutely right to escape:
[President Trump] perfectly grasped the essence of the Paris Agreement, which is to redistribute the wealth of the West to the rest of the world – he expressly declared it on the Lawn of the White House, on June 1st, 2017 when making the American exit from Paris official. In so doing, he has stopped the formidable internationalist socialist machinery that was in the process of being set up. In other words, he has refused to validate the third-world moral intuition, and the scientific pretext that gave birth to the Paris Agreement.
Environmentalism, argues Godefridi, is just another facet of the left's ongoing war against democracy:
Read the rest at Breitbart.