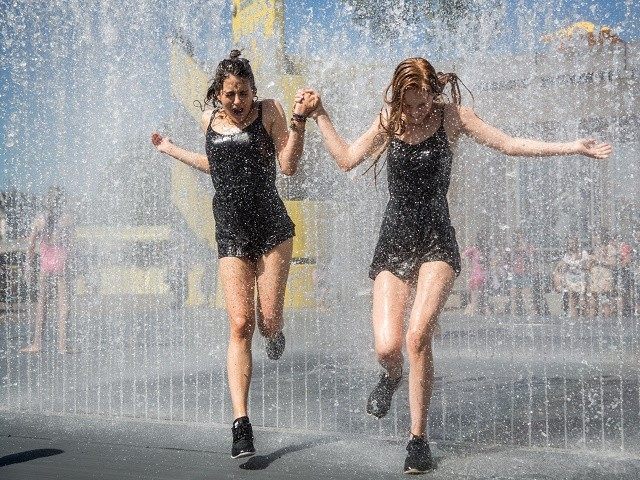 Some of us are old enough to remember an era – the long hot summer of '76 for example – when this would have been considered a good thing.
"Phew what a scorcher!" it would say in tabloid headlines and inside there'd be a jaunty picture of Mindy from Beckenham greeting the sunshine with her enormous jugs.
But then, everything was better in the 1970s.
Now, of course, it's all misery and despair. And there's perhaps no finer example of this than the piece-of-crap report released by the Committee for Climate Change while I was away sunning myself in Sicily, and assiduously reported by useful idiots like the BBC's house green activist Roger Harrabin. Naturally, the head of the CCC Lord Krebs was invited on to the BBC's Today programme where he was given a free pass to promote his environmental version of Project Fear.
Here's a typical example from the Telegraph:
Heatwaves fierce enough to kill thousands will become the norm in the UK within 30 years due to climate change, a report prepared for the Government warns.

Repeats of the extreme heat seen in 2003 that killed more than 2,000 people are likely to become routine by the 2040s, leaving the ageing population at particular risk.

The Committee on Climate Change, an independent body that advises the Government, said people living in newer homes faced a greater risk of overheating than those in older properties.
I wish this were true. I like heatwaves because they ward off ice ages; also I'm more than happy that people in new homes should suffer because they smack of health and safety and EU-driven environmental regulation and I think we should all live in draughty old buildings made of stone like I do.
But it's just not true. Essentially it's a work of fantasy, 2000 pages of unutterable drivel overseen by a government placeman – Lord Krebs (a zoologist, specialising in ornithology, formerly of the Food Standards Agency) – who we're supposed to take on trust as an "expert" but who quite obviously knows far less about climate change than your humble Oxford English Literature graduate.
Paul Homewood shreds his report in loving detail here.
With regards to the heatwave part of the report (it's just as wrong on stuff like floods, pests and diseases), Homewood notes that there is "no evidence that summers have been getting hotter in recent decades."
Here's a chart to prove it.
Read the rest at Breitbart.