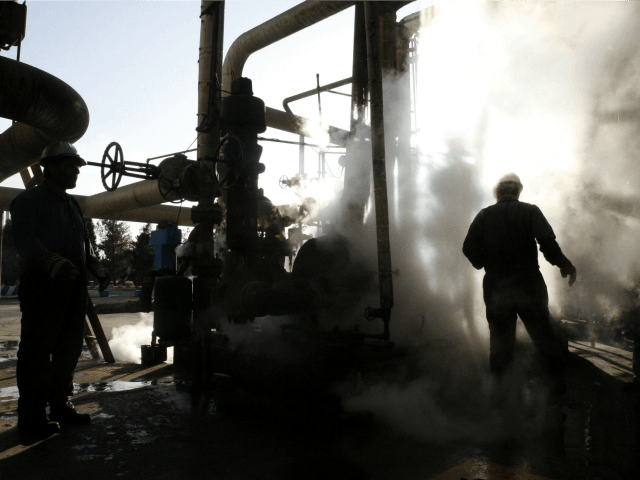 Did you hear the speech that Al Gore gave in Texas the other day saying that the oil industry should take climate change more seriously, that oil could peak in the next decade, that the "social acceptance" for oil was disappearing, that there needed to be a meaningful tax on carbon emissions and that he "strongly supported" the Paris climate agreement?
Oh no, wait. It wasn't Al Gore. My bad. It was actually Ben van Beurden, chief executive of Shell speaking at an oil industry gathering at the U.S. oil capital of Houston.
Now do you see why I so hate Big Oil?
Well, partly it's bitterness. For many years now, I – and many sceptics like me – have been accused by climate alarmists of being "in the pay of Big Oil". But even though we deserve it for promoting fossil fuels so enthusiastically and fighting their critics so heroically, few of us have ever received even a penny for our troubles. That's because Big Oil is far too busy trying to greenwash its image – as Shell itself did by sponsoring the Guardian's environment pages for many years – to waste time on the plucky, outspoken heroes who do a better job for Big Oil's PR than the Big Oil's paid PR departments do.
Mainly, though it's disgust. Big Oil has this public image of being an industry for fearless, no-nonsense manly men who aren't afraid of getting their hands dirty or braving the environmentalists' wrath in order to do their ugly but important work supplying the world with much-needed energy.
Yet it's an image almost entirely undeserved.
Almost everyone at a senior level in Big Oil is a craven, simpering, politically correct, spineless, surrender-monkey corporate shill. They're cowards who are scared of free markets, won't speak up for capitalism, won't even defend their core business. Typical of this attitude was the current Secretary of State Rex Tillerson.
One of his first moves on becoming CEO of Exxon in 2006 was to announce it would stop funding organisations like the Competitive Enterprise Institute "whose position on climate change could divert attention from the important discussion on how the world will secure the energy required for economic growth in an environmentally responsible manner." Unlike his punchier predecessor Lee Raymond, Tillerson clearly decided that discretion being the better part of valor, he would throw his industry's supporters to the wolves.
One of the first big energy stories I covered for Breitbart was the incredible true story of how Chevron Oil fought off a $9.5 billion damages case filed on behalf of Ecuadorean natives whose lands had supposedly been polluted as a result of Chevron's negligence.
The truly incredible part of the story was that Chevron decided to defend the case. The more usual position of Big Oil is to surrender as soon as possible and settle out of court.
If Big Oil won't speak out for the oil industry, who will?
Sadly, the burden invariably falls to that small group of maverick believers in free markets and honest science who don't care about all the brickbats they get for being defenders of "dirty fuel" because they'd rather speak the truth than be popular.
Among them is Steve Milloy who, May 2008, intervened in an Exxon shareholder meeting on behalf of all those shareholders who think that Exxon's core business should be drilling oil and creating value for shareholders – not getting distracted by trying to make themselves look cuter for their Watermelon (green on the outside, red on the inside) critics. Follow this link and you can hear the huge round applause Milloy won from shareholders when he proposed that Exxon should amend its bye-laws so that it no longer had to waste time on politicised interventions from "nuisance shareholders".
Stock ownership has become politicized. Many shareholders own stock in publicly-owned corporations for the sole purpose of advancing the shareholders' own social or political agendas, while simultaneously assailing the corporations' legitimate business operations. These activist shareholders are "nuisance shareholders."

A primary tool of nuisance shareholders is the submission of non-binding precatory (advisory) proposals for discussion and vote at annual meetings of shareholders. Proposals from nuisance shareholders can coerce management into making decisions not in the best interests of the Company and its bona fide shareholders, and turn the annual meeting into a media-activist circus.
You'd think Exxon would have been grateful for this fire support from their public. Not one bit. We can see this from Exxon's response to a submission from Milloy that he intends to make a similar proposal at Exxon's next shareholder meeting this May. They applied to the SEC to try to get Milloy's proposal excluded.
Read the rest at Breitbart.