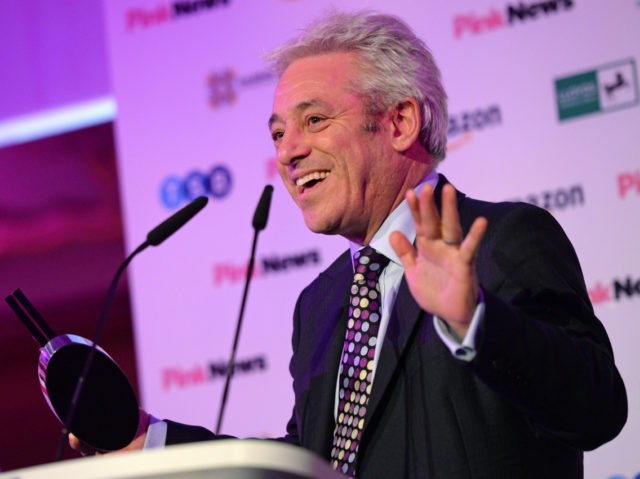 Three months ago, he was the most powerful man in Britain. Today, he is reduced to bellowing his catchphrase 'ORRRRDERR' on Italian chat shows.
Blimey, John Bercow yelling "Orrddeeerr!" in Italian 😳👀pic.twitter.com/U37QUMjFZh

— Antonello Guerrera (@antoguerrera) December 16, 2019
Can there be any more delicious consequence of Boris Johnson's general election victory than the consignment to total irrelevance of that noisome dwarf creature John Bercow, formerly the Speaker of the House of Commons, now merely a very expensive [*] prat-for-hire?
Read the rest on Breitbart.