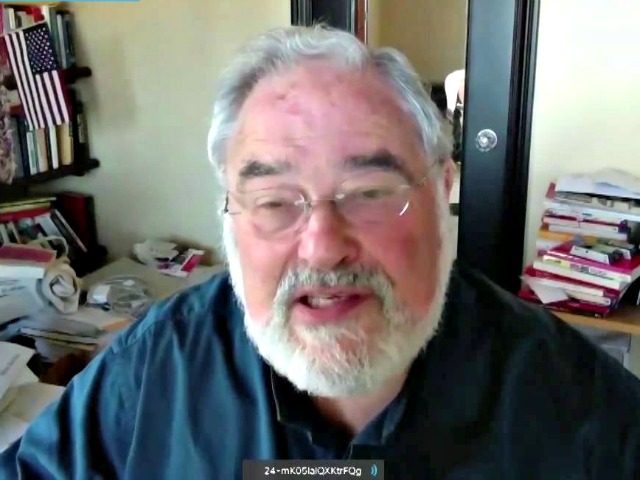 Breitbart is a "very extreme right" organization that pumps out "fake news" but has no impact in the real world because it is ignored by the mainstream media.
I learned this from a Berkeley professor of linguistics called George Lakoff who was given space by the BBC to spout his views, virtually unchallenged, for half an hour this week on a Radio 4 programme called Word of Mouth.
Lakoff was introduced as an "eminent linguist" at the "forefront of the debate." But no indication was given by the presenter Michael Rosen that he is, in fact, a left-wing professor from a left-wing university best known for writing left-wing books about how awful conservatives are and, most recently, for his vocal opposition to Donald Trump.
Perhaps this is because Rosen is left-wing himself.
As I've argued over similar issues before, none of this would matter a damn if Radio 4 were a commercial channel paid for by advertising or a subscription channel for smug liberals who wanted none of their prejudices challenged.
But Radio 4 is neither of those things. It's a branch of Britain's state broadcasting arm, the BBC — an organization funded by a compulsory subscription fee which all users are obliged to pay on pain of imprisonment. While it's true that you don't need a TV license to listen to the radio, it's also true that Radio 4 is a long-established beneficiary of the BBC's quasi-monopolistic domination of Britain's airwaves. It has virtually no competition in the field of spoken-word features on the radio, firstly, because it has dominated the medium for so long and secondly because it is so massively subsidised (hence the lack of irritating adverts!), it would be virtually suicidal for any commercial venture to try to compete with it. In return for this extremely privileged position—which ought, by rights, to have long since been withdrawn by anti-monopoly regulators — it is obliged under the terms of the BBC's charter to produce output that is rigorously fair and balanced.
This is why we should get cross: not because nasty, horrid, untrue things were said about Breitbart, but because nasty, horrid, untrue things were said about Breitbart by an organization wearing the mantle of authority and the mask of objectivity.
Read the rest at Breitbart.