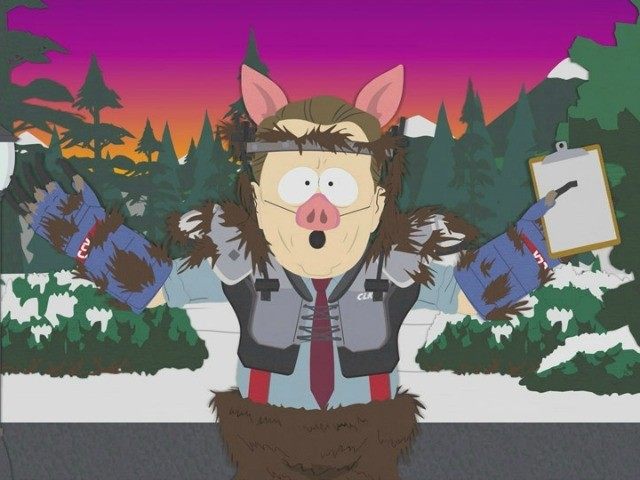 Why do so many apparently informed, intelligent, educated people still believe in ManBearPig?
For the same reason that the U.S. underestimated the Japanese threat before Pearl Harbor; that General MacArthur stupidly advanced north of the 38th parallel in Korea; that JFK got embroiled in the Bay of Pigs disaster; that LBJ dragged the U.S. deeper and deeper into the Vietnam War.
A phenomenon known as 'groupthink'.
Though the name dates back to a 1952 article in Fortune magazine by William H Whyte, it wasn't popularized for another twenty years when a Yale research psychologist called Irving Janis used it in the title of his influential 1972 Victims of Groupthink.
Little did he know it – Janis was looking to past events like the ones mentioned above, not the future – but his book would anatomize with unerring accuracy the perverse mindset which would lead to the creation of the biggest, most expensive junk science scam the world has ever witnessed: the great global warming scare.
This is the subject of a must-read paper for the Global Warming Policy Foundation by Christopher Booker: Global Warming – A Case Study in Groupthink.
Though it's quite a long read, I do recommend you have at least a dip because it contains so many pertinent answers to that question you so often hear from global warming true believers: "What kind of crazy conspiracy theorist would you have to be to think that so many experts from science, politics, business, the
media, even the oil industry would lie to us about the scale of the problem?"
Read the rest at Breitbart.