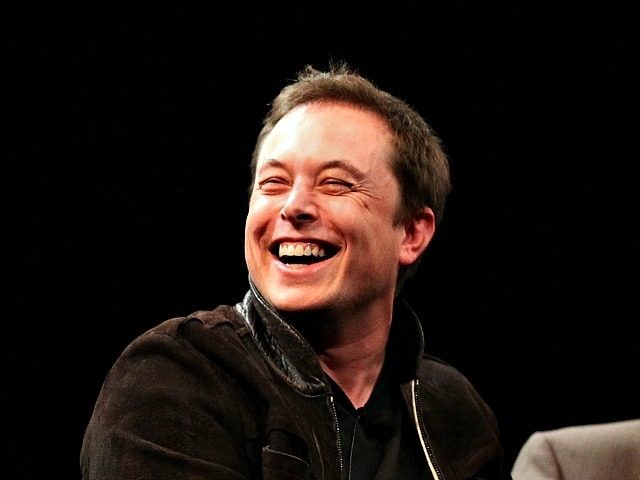 My top financial advice for the week: #shortTesla.
Actually, this has been my top financial advice for some time. But it's starting to look cannier and cannier as Elon Musk's taxpayer-funded business empire begins to crumble and more and more people start to ask awkward questions like: "This solar snake oil you're selling. How exactly does it work for anyone other than the guy who's selling it?"
In Hong Kong they've already wised up to this. Tesla sales have plummeted to zero after the government removed the tax breaks.
People only buy impractical, expensive, virtue-signalling cars when heavily bribed by the government to do so. Who would have thought, eh?
But for Elon Musk likely the much bigger disaster just waiting to happen is the deal he has struck with the government of South Australia, promising to help resolve the state's energy crisis by building the world's largest grid-scale battery. The Independent reports:
South Australia has picked Tesla to install the world's largest grid-scale battery, which would be paired with a wind farm provided by France's Neoen, in a major test of the reliability of large-scale renewable energy use.

South Australia, the fifth-biggest state with a population of 1.7 million, has raced ahead of the rest of the country in turning to wind power. Its shutdown of coal-fired plants has led to outages across the eastern part of the nation, driving up energy prices.

The drawback to South Australia's heavy reliance on renewables has been an inability to adequately store that energy, leading to vulnerabilities when the wind doesn't blow.
And who can blame them?
Apart from being poky and tinny and smug and expensive and utterly useless for long distances, electric cars are also terrible for health and the environment, as even environmentalist Bill Gates has recognised:
People think, Oh, well, I'll just get an electric car. There are places where if you buy an electric car, you're actually increasing CO2 emissions, because the electricity infrastructure is emitting more CO2 than you would have if you'd had a gasoline-powered car.
Electric cars, in other words, are the motoring equivalent of a neon sign saying: "I am a total wanker." Which is why everyone who is not a total wanker prefers gasoline-powered vehicles. With the oil price so low – and looking to stay low for some considerable time yet – it makes perfect sense.
Since gas prices have been declining for a year now, and the national price of a gallon of unleaded is about $1.97 at the moment, Americans just aren't making fuel-efficiency a priority with their new car choices. The biggest winners in 2015's record-breaking new car-a-palooza were Jeep, Ram and any brand with a lot of SUVs, trucks and crossovers.
In Britain, it's just the same. Not only are consumers shunning electric cars but they are gravitating towards bigger, gas-guzzling cars which they might previously have considered impractical. I'm one of them. When the lease on my diesel-powered Skoda runs out, I'm almost certainly going to buy a big, chunky, 4 x 4  like, maybe, a second-hand LandRover Discovery. If, as I do, you live in the remote country and you need to drive very fast so as to ensure the milk doesn't go sour on the epic journey back from the supermarket, then clearly it's very important that if you smash into an obstacle – a muntjac deer, say; or a gang of Romanians who've just pinched the lead off your church roof; or a Prius driver on their way to save a sett of tubercular badgers – you do so with minimum damage to your own vehicle.
That's what God is trying to tell us through the medium of low oil prices: that a) He absolutely loathes the Middle East and everyone in it (apart from the Israelis, obviously, who are His Chosen People) and b) that He is sick to death of bleeding heart mimsers who take weird pride in the tinny crapness of their eco-cars and that He wants them all to die.
Even if it isn't what God wants, though, it's definitely what the free market is telling us. This is the glory of the untrammelled economic system: it is the collective product of million upon million voluntary decisions by free individuals based on informed calculations. No economist, no government functionary could ever replicate this system through management or regulation because they could never hope to gain access to the complex and ever-changing data which informs all these consumer decisions.
But that's never going to stop our political leaders trying, is it?
Read the rest at Breitbart.