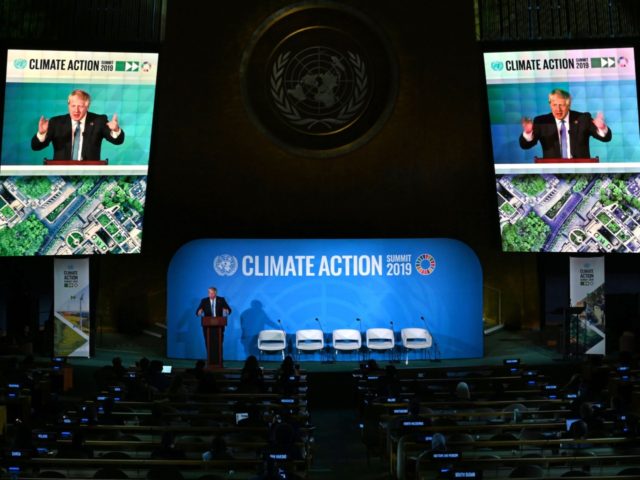 The entirety of Britain's political class, left and right, has surrendered to the Green Blob.
Here is how the various parties responded to a question from the Guardian: 'Is the climate crisis the biggest issue the UK faces as a nation?'
Conservatives: Yes, it is one of the biggest issues facing the world. Thanks to the efforts of successive governments, the UK has cut carbon emissions by more than any similar developed country. We have also already doubled our support for developing nations to tackle climate change.
Greens: Absolutely. The science is clear: it is the biggest threat facing the UK and the world.

Labour: Yes and this election is our last chance to tackle it. We're already off course to meet our targets and radical and urgent action over the next five years is essential.

Liberal Democrats: Yes, a Liberal Democrat government would solve Brexit on day one, so climate change would be the biggest issue.

SNP: Scotland – like the rest of the world – faces a climate emergency. We have a moral responsibility to tackle climate change and will lead the way in showing how our society can transition to net zero.
As you see, there is not a single mainstream party left in Britain that is prepared to stand up to eco-fascism.
Read the rest on Breitbart.