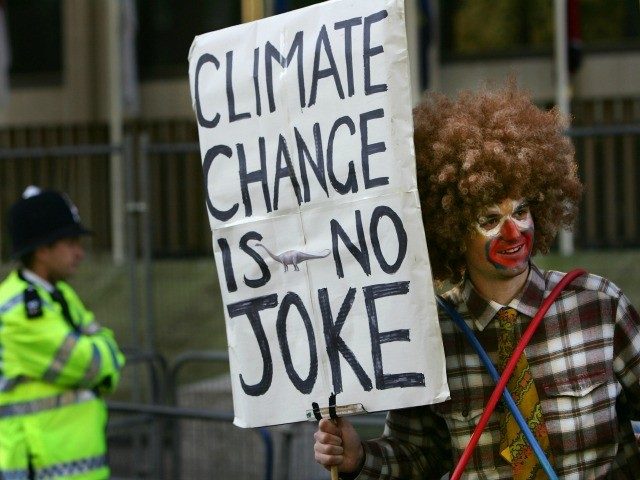 The National Climate Assessment has been out nearly a week and the verdict is in: everyone, but everyone – apart from the Obama holdovers who wrote it and the gullible reporters at CNN, theNew York Times and CBS who bigged it up – has recognised it for what it is. A joke.
Here are a few responses:
Climate expert Roger Pielke Jr: "Embarrassing."

Climate expert Pat Michaels: "Systematically flawed." Report should be "shelved".

Greenpeace co-founder Patrick Moore: "The science must be addressed head-on. If POTUS has his reasons for letting this Obama-era committee continue to peddle tripe I wish he would tell us what they are."

Marc Morano, author of the Politically Incorrect Guide to Climate Change: "It is a political report masquerading as science. The media is hyping a rehash of frightening climate change claims by Obama administration holdover activist government scientists. The new report is once again pre-determined science. The National Climate Assessment report reads like a press release from environmental pressure groups — because it is! Two key authors are longtime Union of Concerned Scientist activists, Donald Wuebbles and Katharine Hayhoe."

Donald Trump, climate skeptic; U.S. President: "Yeah, I don't believe it."

Sarah Huckabee Sanders, White House Press Secretary: "It's not based on facts. It's not data driven."
Read the rest on Breitbart.