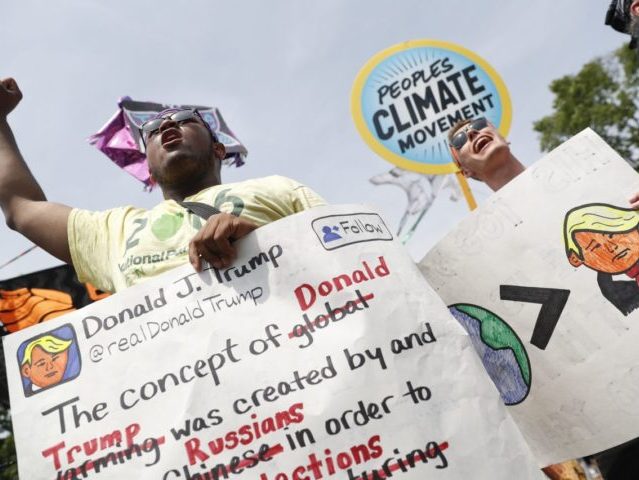 President Trump is set to launch his long-awaited climate change assessment panel and the greenies are furious. Most especially they're angry and fearful that the proposed Presidential Committee on Climate Security will be led by one of the world's most distinguished skeptics, physicist William Happer.
Trump's new climate change panel is a total embarrassment. It's being run by William Happer, who has no formal training as a climate scientist. He thinks we need MORE carbon pollution — a complete denial of scientific consensus and common sense. https://t.co/o85P5kt55N

— Mike Levin (@MikeLevinCA) February 21, 2019
Happer is a brilliant scientist, a Princeton professor and former Director of the Office of Energy Research at the U.S. Department of Energy, with a track record which includes working on the U.S. government's top secret weapons programs. But much to the climate establishment's fury he is also very skeptical of man-made global warming and even more skeptical of the policy measures being introduced to 'combat' it.
Read the rest on Breitbart.