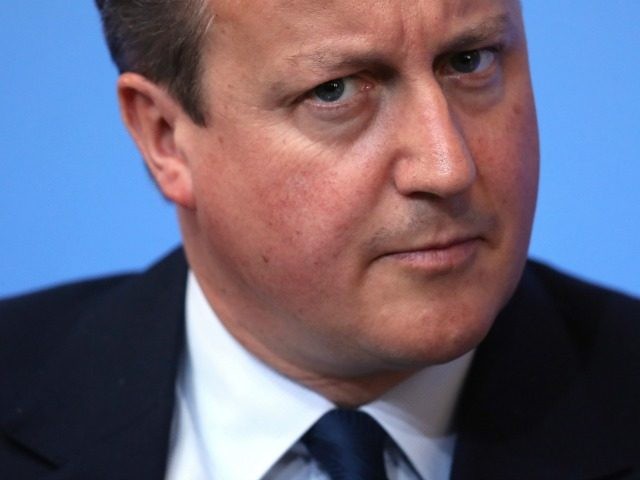 The most obvious is that Cameron must live in a parallel universe where his six years as Prime Minister were a great success, culminating in a brilliant coup whereby he persuaded the majority of British people to vote Remain in the EU Referendum.
That, certainly, would explain his otherwise incomprehensible decision to make his former Chancellor George Osborne a Companion of Honour.
Traditionally, the Companion of Honour is given to men and women of rare distinction. Previous recipients include statesmen like Winston Churchill, authors such as Vita Sackville West, John Buchan and EM Forster, Proms founder Sir Henry Wood and Laurence Binyon (the poet whose For The Fallen is quoted every Remembrance Sunday). Current holders include Forces Sweetheart Dame Vera Lynne, conductor Sir Neville Marriner, whispery-voiced, gorilla-hugging Malthusian Sir David Attenborough and Sir Ian McKellen, the gay bearded wizard whose timely intervention at the battle of Helms Deep saved several kingdoms from being overwhelmed by the forces of darkness.
But apart from his novelty Christian name Gideon and the fact that one day he will inherit his father's baronetcy and be entitled to call himself Sir, what exactly is George Osborne's distinction?
Only being one of the biggest spivs ever to disgrace the office of Chancellor of the Exchequer.
Osborne had many flaws: he was a sinister, slippery, Mandelson-style Machiavel, much more interested in finessing the political process and building his power networks than he was doing the right thing; economically he was a notorious meddler, addicted to micromanaging and sleight of hand; he was far too easily impressed by the rich and powerful, be they Russian oligarchs or senior Chinese party officials; and he was much much too much of a Davos-style globalist, more than happy to see the little people kept in check by central bankers and the rest of the Bilderberg elite.
Read the rest at Breitbart.