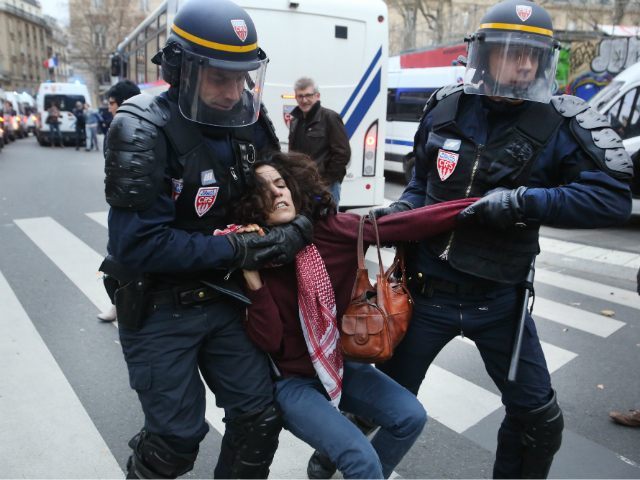 So recommends Tara Smith, a lecturer in law at the University of Bangor, Wales, in an article for the Conversation, a website popular with academics.
In a section titled "Playing by the rules isn't working", she says:
While necessity is difficult to assert in climate activism trials, the Delta 5 and Greenpeace cases raise a big question: should activists be allowed to take matters into their own hands to prevent global warming and climate change? Given underwhelming results in combating this at the international level to date, arguably they should.
Warming to her revolutionary theme she goes on:
The Paris climate change agreement in December was celebrated as a major achievement in bringing all states together, developed and developing alike, to agree on a common plan to reduce global carbon emissions. However, on closer inspection, it doesn't seem to be ambitious enough to work as expected. Warming will be limited to 2.7°C, at best, while the agreement isn't yet legally-binding. Climate change is still likely to have severe effects.

If states are unwilling or unable to sufficiently reduce their carbon emissions in time to make a real difference, shouldn't people around the world be encouraged to take robust action without fear of being thrown in jail for their efforts to do good?
There is precedent for this, argues Smith, who compares to the situation to disobeying orders in Nazi Germany to transport Jews to concentration camp.
Read the rest at Breitbart.