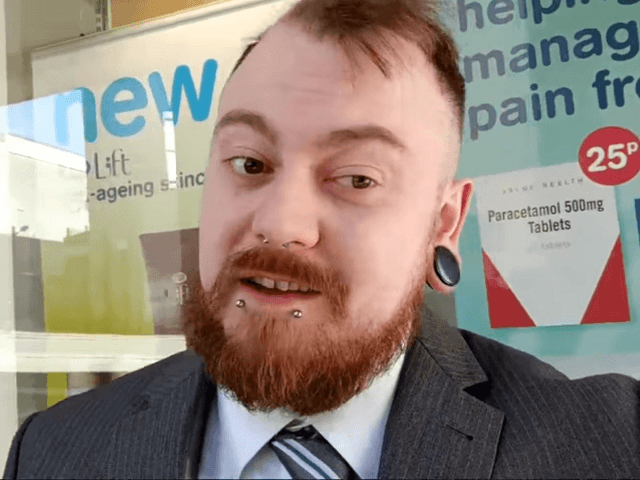 Welcome to Britain 2018, where jokes are now illegal.
I'm referring, of course, to the case of the blogger Markus Meechan – Count Dankula – who has now been convicted by the Scottish courts of the "odious criminal act" of teaching his pug dog to do a Hitler salute. He is facing a possible prison sentence.
This is appalling. What's almost more appalling, though, are the people I've heard – even clever, savvy people on my side of the argument – who don't seem to get why it's so appalling.
Since when did we get to the stage where free speech needs defending? Where jokes – in however poor taste – suddenly become justification for a prison sentence?
Let me spell it out.
All that matters is this: in 2018 – the age of Islamic State terror; underage girls groomed and raped by mostly Muslim gangs; Antifa thuggery; epic financial fraud; acid attacks; an epidemic of knife violence; and flagrant assassination attempts by foreign powers – the British justice system (of which Scotland's is regrettably a part) now considers it a priority to employ valuable police, courts, and jail time punishing cheeky young men for winding up their girlfriends.
That's how it started, remember. Meechan, a straight speaking, shambolically entertaining, libertarian-leaning social media shit-poster decided to wind up his more PC girlfriend by teaching her pug dog how to give a Hitler salute. Then he posted the video on the Internet, where, of course, it went viral.
Sure it was tasteless. But then, so was Mel Brook's "Springtime for Hitler" routine in The Producers. (Made in 1967, by the way, when there were many, MANY more Holocaust survivors still alive to be offended.) So was the stunt pulled by The Who's Keith Moon and the Bonzo Dog Doo-Dah Band's Viv Stanshall when they went out drinking in London's Chelsea dressed as Nazis. So was John Cleese doing his Nazi goosestep in the "Don't Mention the War" episode of Fawlty Towers…
Read the rest on Breitbart.