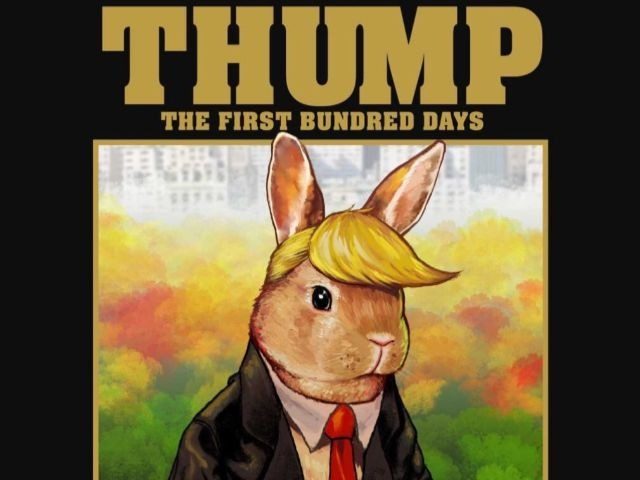 Social Justice Warriors have massively boosted the sales of a picture book with a hero modeled on Donald Trump after they accused the book's part-Chinese, part-Filipino illustrator Timothy Lim and his co-authors of being "Neo-Nazis" and "white supremacists."
Thump: the First Bundred Days tells the story of  "an unassuming, unconventional and utterly unstoppable" bunny rabbit with distinctive blond, bouffant hair called Donald J Thump.
The book was already doing pretty well thanks to praise from Dilbert creator Scott Adams who said: "Everything about this book makes me laugh."
But what really gave rocket boosters to its sales was when a feminist website called The Mary Sue attacked it in a round-up of what it considered to be despicable, evil, right-wing hate books.
Looking through their catalogue, it's almost tempting to reverse my feelings on book burning. We've got Go the F**k to Jail: An Adult Coloring Book of the Clinton Scandals, 
Read the rest on Breitbart.