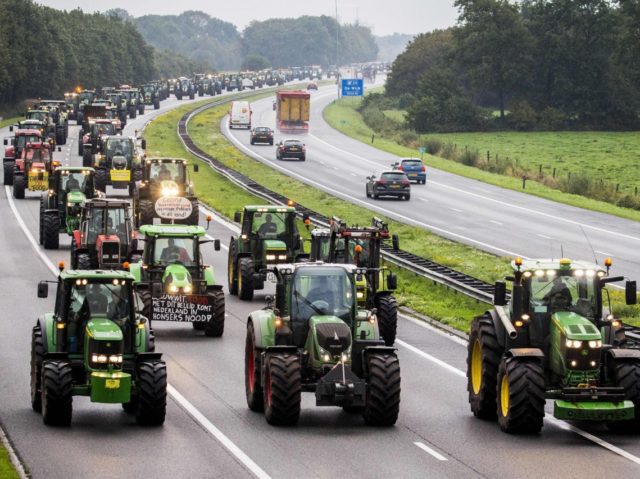 Thousands of Dutch farmers are heading en masse to the Netherlands capital, the Hague, to protest against environmental policies being inflicted on them by their coalition government.
Hundreds have converged on the capital by tractor, causing total tailbacks in excess of 1,000 km (620 miles) and bringing the city to a standstill.
Read the rest on Breitbart.