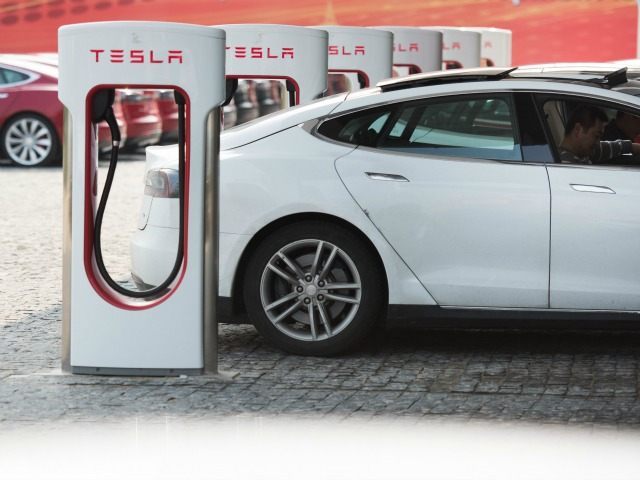 Would you want to flee a hurricane in a gas-fuelled pick up? Or a battery-powered Tesla?
Last week, drivers of the latter got lucky when they were bailed out of disaster courtesy of Tesla's canny marketing department. (h/t Eric Worrall at Watts Up With That?)
Tesla drivers who fled Hurricane Irma last weekend received an unexpected lesson in modern consumer economics along the way. As they sat on choked highways, some of the electric-car giant's more keenly priced models suddenly gained an extra 30 or so miles in range thanks to a silent free upgrade.

The move, confirmed by Tesla, followed the request of one Florida driver for a limit on his car's battery to be lifted. Tesla's cheaper models, introduced last year, have the same 75KwH battery as its more costly cars, but software limits it to 80% of range. Owners can otherwise buy an upgrade for several thousands of dollars. And because Tesla's software updates are online, the company can make the changes with the flick of a virtual switch.
But that's easy enough to arrange when hardly anyone drives the things.
What happens in the near-future when, we're told, everyone is going to be driving electric cars – whether they like it or not?
Well a German IT expert called Hadmut Danisch has been doing the math. And the result isn't pretty.
Read the rest at Breitbart.