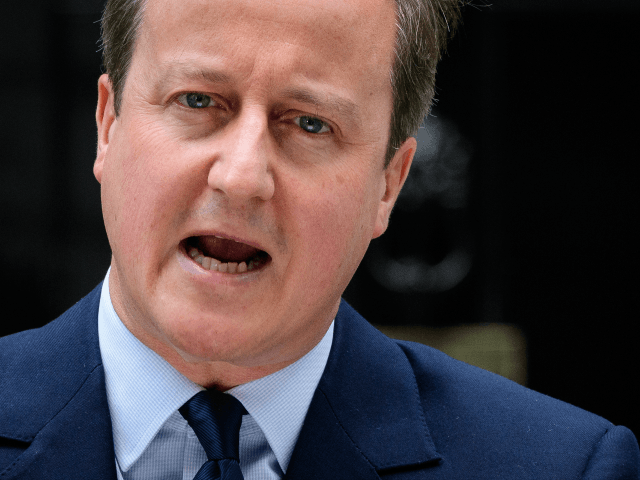 If you really love David Cameron then there's only one thing you can possibly do on Thursday. You must vote Remain to save his skin.
Not that he's literally going to die, quite. If you vote Leave he won't shrivel up and turn to dust like Dracula does in sunlight. But Cameron will most certainly experience the metaphorical equivalent: everything he has achieved (such as it is) will become as nought; his life's ambitions will lie in tatters all around him; he will go down in history as one of politics's also-rans – not a statesman like Churchill and Thatcher, certainly not a conviction politician like Enoch Powell, but as a bit of a space-wasting time-server like Ted Heath or Gordon Brown or his former bromance partner Nick Clegg.
Do you think this is how David Cameron plans to crown his political career: with a wreath made of bitter ashes, dabbing his eyes in the back of a black official limo, as Margaret Thatcher did when she was finally pushed out of Number 10?
If you do then you clearly have no understanding how viciously competitive this man is; nor indeed how viciously competitive most ambitious politicians are in a zero sum game like politics where there are no consolation prizes for the runners-up.
Cameron plays to win. I could tell you stories (but I won't). Short of murder or selling his family to slave traders I suspect that there is very little that he would not do in order to achieve his Machiavellian political ends.
And I say this not because I think he's an especially bad man (by political standards) and certainly not an evil man. Just because I've lived long enough and watched enough successful people up close and read Macbeth sufficiently often to see that this is what ambition does to you.
There comes a point – and Cameron has long since passed it – where you say to yourself:
"I am in blood/Stepp'd in so far that should I wade no more/Returning were as tedious as go o'er".
This is the context in which we need to view Cameron's behaviour in this EU referendum campaign.
Read the rest at Breitbart.