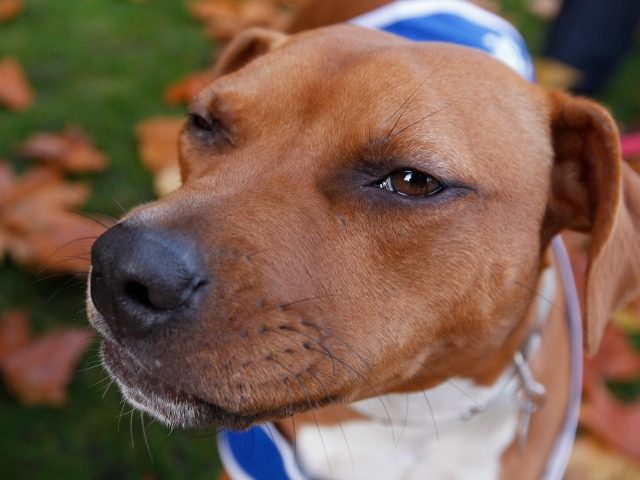 Meet Dr Olivia Doll, the world's smartest dog. Dr Doll is the formal professional name of Ollie, a Staffordshire terrier, who sits on the board of seven international medical journals and was recently asked to review a paper on the management of tumors.
According to Perth Now:
Her impressive curriculum vitae lists her current role as senior lecturer at the Subiaco College of Veterinary Science and past associate of the Shenton Park Institute for Canine Refuge Studies — which is code for her earlier life in the dog refuge.

Ollie's owner, veteran public health expert Mike Daube, decided to test how carefully some journals scrutinised their editorial reviewers, by inventing Dr Doll and making up her credentials.

The five-year-old pooch has managed to dupe a range of publications specialising in drug abuse, psychiatry and respiratory medicine into appointing her to their editorial boards.

Dr Doll has even been fast-tracked to the position of associate editor of the Global Journal of Addiction and Rehabilitation Medicine.

Several journals have published on their websites a supplied photo of Dr Doll, which is actually of a bespectacled Kylie Minogue.

Professor Daube said none of them smelt a rat, despite Dr Doll's listed research interests in "the benefits of abdominal massage for medium-sized canines" and "the role of domestic canines in promoting optimal mental health in ageing males".
But just like the "penises cause climate change" hoaxers, Professor Daube is using humor to make a serious point about the reliability of research in academe.
The Canadian investigative journalist Donna Laframboise concluded something similar in a report last year for the Global Warming Policy Foundation.
"A journal's decision to publish a paper provides no assurance that its conclusions are sound . . . Fraudulent research makes it past gatekeepers at even the most prestigious journals. While science is supposed to be self-correcting, the process by which this occurs is haphazard and byzantine."
Laframboise was especially damning about the way "peer review" has been used to flatter dubious research in the field of climate 'science'.
This has been a well-publicized problem with climate science ever since the Climategate emails leak showed the scientists at the heart of the global warming 'consensus' engaging in all manner of skullduggery in order to prop up their debased cod-scientific theory.
Read the rest at Breitbart.