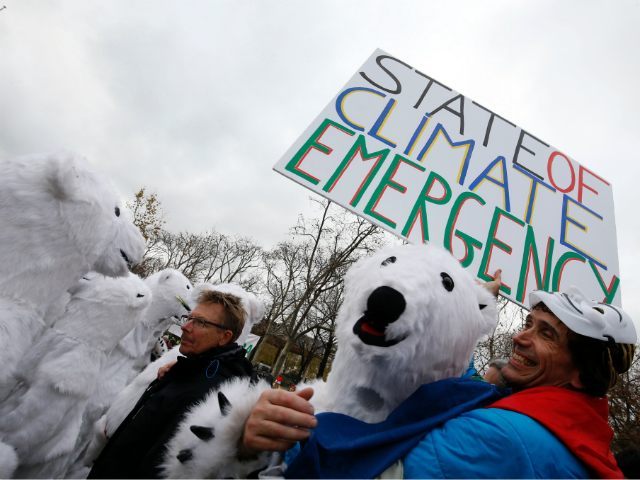 In this time of alcohol-fuelled indolence, late nights, late breakfasts, and "oh God, do I really have to go back to work already?" I think it's important that we remind ourselves who our enemies are and whom we must destroy utterly in 2018.
For me, there is one candidate that stands out above all the others, not because it's the most physically dangerous or the most savagely cruel or the most monstrously evil, but simply because it is the most ubiquitous and insidiously vile and repellant.
I'm talking, of course, about the Green Blob.
Over the last year, I've written quite a bit about how the entire global warming industry is basically a junk-science-fuelled scam and the biggest financial and scientific scandal in the history of the world.
Some of you may think I'm exaggerating. So in order to stiffen up your sinews, summon up your blood, and gird your loins for the fight in 2018, let me parse for you a recent newspaper editorial which sums up pretty much everything that is wrong with this scam.
It comes from my favorite financial magazine — Moneyweek — and is a summary of an editorial which appeared in the Financial Times.
Read the paragraph, if you can stomach it, then I'll explain why it drove me to apoplexy when I read it in the bath over Christmas — and why you should be just as annoyed and disgusted as I am:
Read the rest at Breitbart.