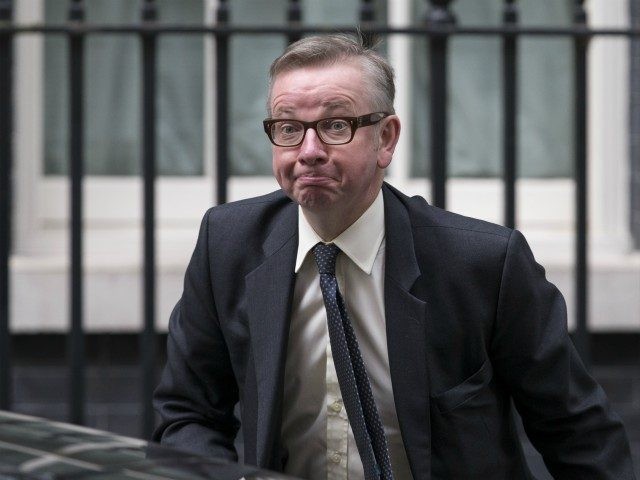 Michael Gove has made a tit of himself yet again. Not Brexit, this time, but an excruciatingly stupid speech in his role as Secretary of State for the Department of Food, Environment and Rural Affairs.
It's the kind of alarmist green guff you might have expected from a second-rater like Ed Davey or Ed Miliband. Definitely not from somebody known as one of the best read, most intellectually curious and diligent members of Theresa May's Cabinet. (Not that this is an exactly crowded field now that most of the talent has left to campaign against her rubbish Brexit plan.)
The speech begins promisingly enough:
Everything we do at Defra has to be rooted in science. Whether it is reflecting on the future of food, farming or the marine environment, considering what our approach should be to the chemicals we use in agriculture, revising how we should manage our water resources, reviewing how we enhance biodiversity, assessing where the greatest productivity gains from new technologies might accrue or in a countless number of other different areas, policy must be shaped above all by evidence, reason and rigour.
But then Gove goes on to demonstrate a complete disregard for the "evidence, reason, and rigour" he claims to hold in such high esteem.
Paul Homewood has taken him apart completely.
Read the rest on Breitbart.