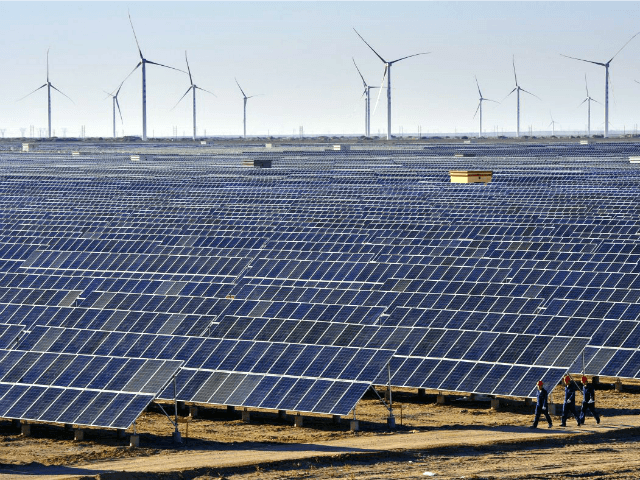 Some economically-illiterate moron just hijacked Joseph Stiglitz's email, submitted a really embarrassing article on the economics of Trump's departure from the Paris Agreement, and actually got it published under his name.
Well that's the charitable explanation for the execrable piece published today under the title, "Trump and the Truth About Climate Change."
It begins:
Under President Donald Trump's leadership, the United States took another major step toward establishing itself as a rogue state on June 1, when it withdrew from the Paris climate agreement. For years, Trump has indulged the strange conspiracy theory that, as he put it in 2012, "The concept of global warming was created by and for the Chinese in order to make US manufacturing non-competitive." But this was not the reason Trump advanced for withdrawing the US from the Paris accord. Rather, the agreement, he alleged, was bad for the US and implicitly unfair to it.

While fairness, like beauty, is in the eye of the beholder, Trump's claim is difficult to justify. On the contrary, the Paris accord is very good for America, and it is the US that continues to impose an unfair burden on others.
Clearly only a sub-literate political activist could have written such hysterical, tendentious, reality-denying drivel.
But if I'm wrong and it really is the work of yer actual Professor Joseph Stiglitz then I think it's time the Nobel academy asked for the return of the prize they gave him for economics in 2001. I'm not an economics major myself, let alone a feted, Nobel prizewinning professor at Columbia University, but even I can see his line of argument is nonsense.
Where it really falls down is when Stiglitz attempts to make the claim that the Paris Agreement was good for America.
In fact, far more jobs are being created in solar panel installation than are being lost in coal. More generally, moving to a green economy would increase US income today and economic growth in the future. In this, as in so many things, Trump is hopelessly mired in the past.
Truly it is astonishing to read a Nobel-prize-winning economist make such an obviously specious point.
Yes, it's true – as Paul Homewood notes – that the "solar now bigger than coal" has become a popular meme circulated ad nauseam by climate alarmists and green activists — and celebrated by the credulous:
Read the rest at Breitbart.