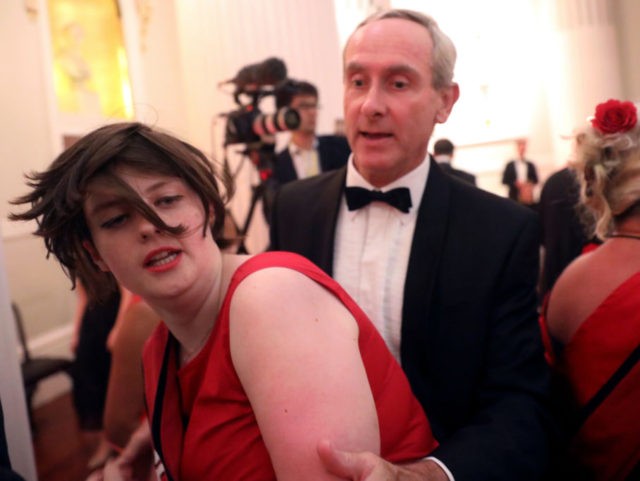 I know it's a bit late but please could we put forward Mark Field MP as a wild card candidate for the Conservative leadership contest?
Sure he's a Remainer – and clearly no match for Boris Johnson.
Even so, he deserves some kind of recognition for the brisk way he dealt with that Greenpeace protestor at a private dinner in London last night.
Watch as Tory MP for Cities of London & Westminster @MarkFieldUK grabs a Greenpeace protester who interrupted a Philip Hammond speech in London tonight https://t.co/wZTzEC8lKF pic.twitter.com/tJuwCZ1P0X

— ITV News (@itvnews) June 20, 2019
You'll presumably have seen the footage by now because it's all over social media. Somehow, a group of Greenpeace activists managed to infiltrate a black tie dinner event at the City of London's Mansion House.
Read the rest on Breitbart.