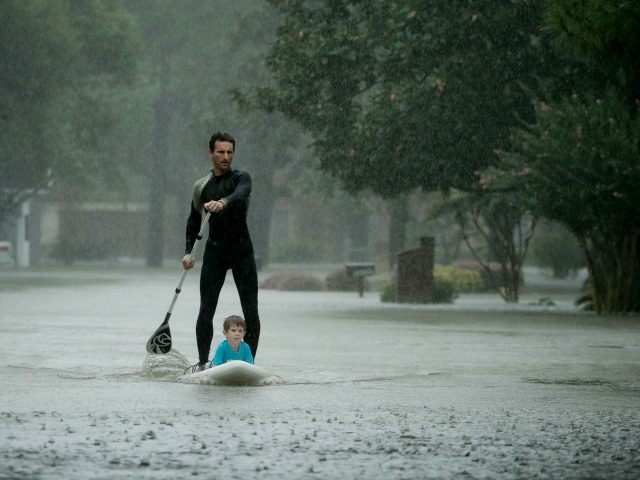 All week some of the very worst people in climate activism have been trying to make political mileage out of Hurricane Harvey.
They range from the inevitable Naomi Klein…
NOW IS EXACTLY the time to talk about climate change, and all the other systemic injustices — from racial profiling to economic austerity — that turn disasters like Harvey into human catastrophes.
…and the inevitable Michael "Hide the Decline" Mann…
Climate change worsened the impact of Hurricane Harvey.
…to whichever disgruntled, anti-Trump, predictably left-wing NOAA employee runs the @altnoaa Twitter account:
What all these blowhard charlatans have in common is that they are all talking drivel. They are, as the EPA rightly says, attempting "to politicize an ongoing tragedy."
As scientists – or, in Klein's case, people with pretensions to having scientific evidence on their side – they really ought to know better than to pin man-made climate change on a natural meteorological event which has nothing whatsoever to do with man-made climate change.
Read the rest at Breitbart.