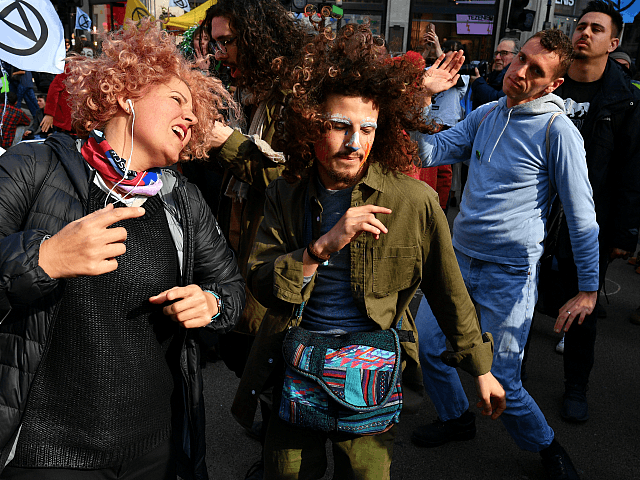 Thousands of protesters from the hard-left group Extinction Rebellion caused misery, congestion, and disruption across London on Monday. Ostensibly their mission was to draw the world's attention to the largely imaginary threat of 'climate change'.  In reality, it was just the usual suspects employing the fig-leaf of environmentalism to justify yet another attempt to take down the capitalist system through mob bullying and economic terrorism.
Some of the mob caused damage at the headquarters of the oil company Shell. According to The Guardian:
Protesters also shattered a glass revolving door at the headquarters of the fossil fuel company Shell and smeared its facade with graffiti and black paint. Hundreds of people soon stopped to watch as the protest outside Shell continued. Two activists climbed above the entrance, writing "Shell knew" and "Shell knows". Activists said at least one arrest had been made.
Read the rest on Breitbart.