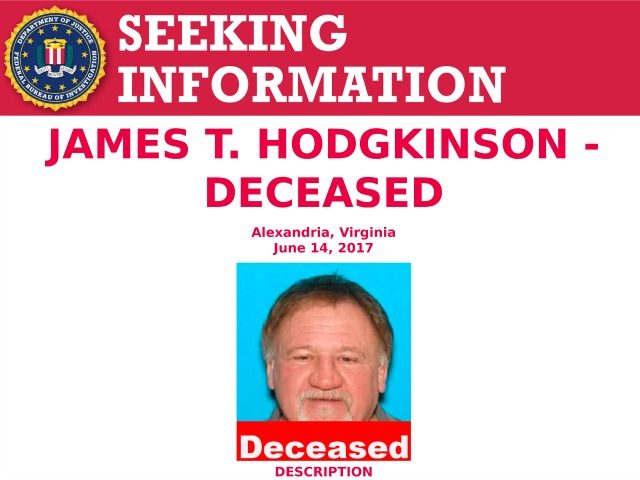 FBI via AP
Gosh what could possibly have been the motivation of Alexandria shooter James Hodgkinson, the Bernie-Sanders-loving,  Russia-collusion-obsessed liberal activist whose Facebook page boasts about his participation in the Climate March on DC, celebrates the wisdom of Neil Degrasse Tyson, "likes" a cartoon showing Steve Scalise to be in league with the Ku Klux Klan, thinks the U.S. is secretly run by the Koch Brothers, and who signed a petition with the left wing online pressure group Change.org claiming that "Trump is a Traitor. Trump Has Destroyed Our Democracy. It's Time To Destroy Trump & Co"?Unfortunately, he left so few clues that we may never know. And it's not just me who's puzzled. So too is one of America's most respected veteran news analysts, CNN's Wolf Blitzer: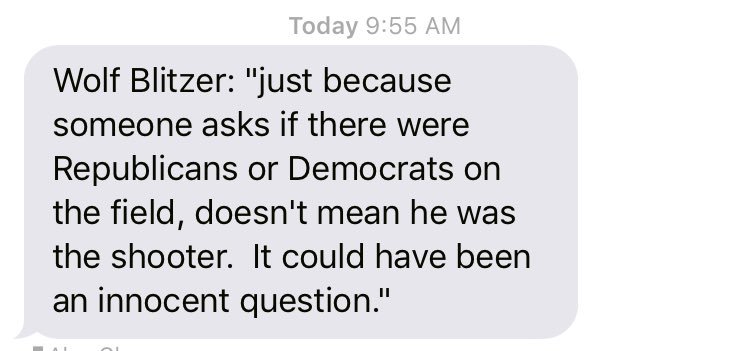 Absolutely. But suppose we were to hazard a wild flying guess, here's what I think. I think it might possibly be the case that those guys practicing baseball were targeted because they were Republicans.
What's more, I suspect that one of the reasons Hodgkinson found himself able to take out what one witness called an "AK-47-type weapon" and aim upwards of 50 rounds at a group of unarmed men playing a ball game is that he didn't think of them as viable human beings. To him, they were just a form of vermin to be exterminated; they were a threat to the U.S and, as far as the gunman was concerned, he was doing his country a favor.
Where did he get this idea? I cannot imagine. But here are some things I found being circulated on social media by impeccable liberal types recently.
This one is from a fairly famous Irish comedy scriptwriter called Graham Linehan, responsible for such lighthearted cult comedy series as Father Ted and The IT Crowd.
Read the rest at Breitbart.