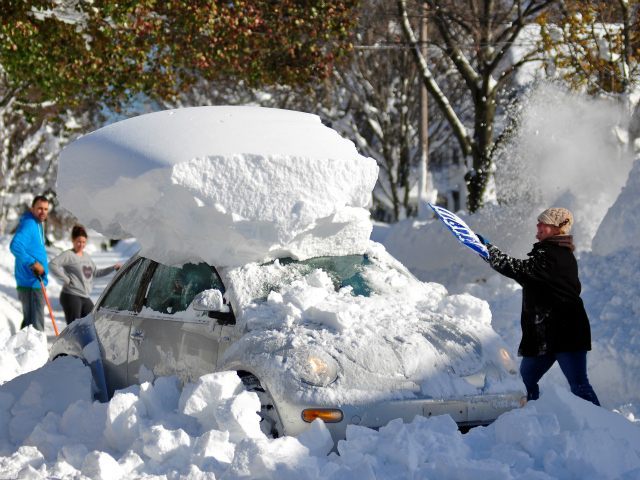 Here is why they might just as well not have bothered.
1. There has been no 'global warming' since 1997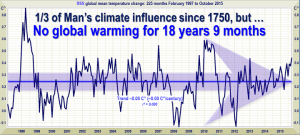 So, of all the children round the world currently being taught in schools about the perils of man-made global warming, not a single one has lived through a period in which the planet was actually warming.
2. The polar bears are doing just great.
As they have been for the last five decades, during which time their population has increased roughly five-fold. So why does the IUCN still classify them as "vulnerable"? Because the environmentalists needed a cute, fluffy white poster-child for their "the animals are dying and it's all our fault" campaign, and the snail darter and the California delta smelt just didn't cut it. So various tame conservation biologists came up with all sorts of nonsense about how polar bear populations were dwindling and how the melting of the ice floes would jeopardize their ability to feed themselves etc. How can you tell a conservation biologist is lying? When his lips move.
3. Antarctica is growing.
According to the greenies, this just wasn't meant to happen. But it is. Even NASA admits this.
4. The Maldives aren't sinking
Or, if they are, their government is responding in a very odd way. Just a few years back, they were staging photos of their Cabinet meeting underwater to symbolize how threatened they were by "climate change" – a problem that could only be cured, apparently, with the donation of large sums of guilt money from rich Western industrialized nations. But a few months ago they completed work on their 11th international airport. So that all the climate refugees caused by global warming can escape quickly, presumably.
5. Ocean acidification is a myth
If I were an eco-Nazi I would seriously think about killing myself at this point. Ocean acidification was supposed to be their Siegfried Line – the final line of defense if, as has grown increasingly obvious over the last few years, "anthropogenic global warming" theory proved to be a busted flush. But it turns out that ocean acidification is as big a myth as man-made climate change. a) it's based on dubious, possibly even fraudulent, research and b) if anyone's acidifying the ocean it's those wretched bloody coral reefs…
Read the rest at Breitbart.