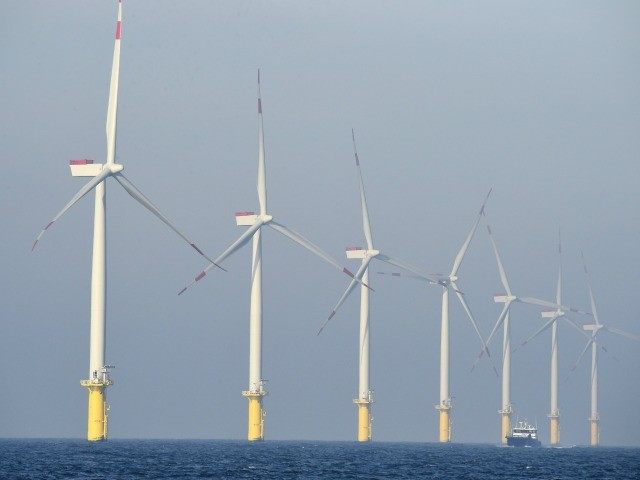 So runs the threat in a menacing private letter to the Times's editor signed by no fewer than 13 members of Britain's House of Lords, including the Bishop of London and the former Astronomer Royal.
Even by alarmist standards, its tone of shrill petulance, bullying intolerance and aggrieved self-righteousness is quite deliciously excruciating.
As Editor, you are of course entitled to take whatever editorial line you feel is appropriate. Are you aware, however, that you may seriously be compromising The Times's reputation by pursuing a line that cleaves so tightly to a particular, and which is based on such flimsy evidence?
The letter bears the hallmarks of Richard Black, formerly a BBC Environmental correspondent, who now runs a well-funded climate lobby group with links to the European Union. Many of the letter's signatories are also patrons of his green propaganda non-profit, among them Lord Chartres (the Bishop of London), Lord Rees (formerly the Astronomer Royal), Lord Puttnam (a film producer) and Lord Oxburgh (former chairman of the House of Lords Science and Technology committee).
It is also signed by Lord Krebs (former chairman of the Food Standards Agency) and Lord Stern (the accountant behind the multiply discredited Stern Report).
What's extraordinary about the letter is the way it makes so much fuss about so very little. The Times once ran an editorial (about the Rolling Stones drug bust in the Sixties) titled "Who breaks a butterfly upon a wheel?" This is exactly what Black and his pliant menagerie of peers are doing here.
The letter accuses the Times of having become a "laughing stock", and of "systematically [undermining] the credibility of climate science", and of running "substandard news stories and opinion pieces."
But when you examine the articles these lords claim to have found so outrageously offensive, you realise that they are perfectly accurate and sensible pieces of reportage.
Read the rest at Breitbart.