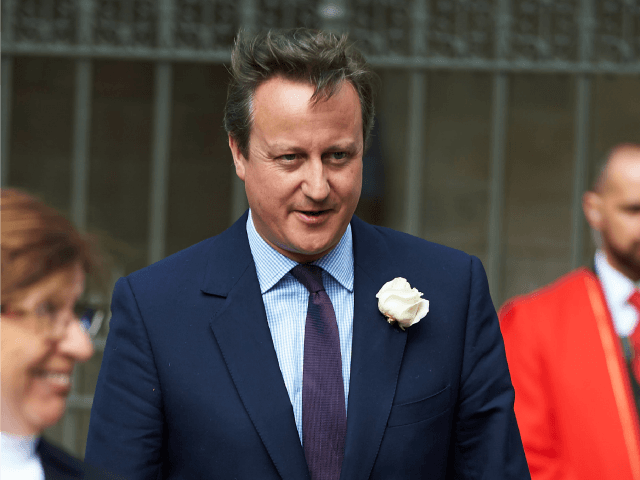 This is the question being asked right now by all the disgruntled Remainers who can't quite get over the fact that they didn't win.
And my answer is: are you deluded, mentally ill, a bunch of bitter, vexatious, reality-denying tossers or what?
Which is to say that the answer is so bleeding obvious I find it an insult that you should feign to ask.
Just cast your mind back to that distant and half-forgotten era all of five days ago when David Cameron still appeared to be a vaguely credible Prime Minister and Jean-Claude Juncker was so confident of a Remain victory that already he was boasting about how extravagantly the EU planned to shit all over us once we'd handed back the prison warders the keys.
Remember? Good. Then what you'll also recall – now that it has all come flooding back to you – is that at the time the prospect of Brexit was literally unthinkable.
It was, I suggested, about as likely as me going to a bar and picking up a supermodel; then taking her home; then discovering that, no, she wasn't in fact a ladyboy or Bruce Jenner or anything like that, but she was a really hot chick who actually wanted rampant sex. With me.
What made it unthinkable was that all the experts had lined up to tell us it was. First came President Obama warning us that we'd be banished like naughty boys to the back of something called "the queue"; then came all the other bigwigs from the IMF's Christine Lagarde and the German Chancellor Angela Merkel to the Governor of the Bank of England and the Chancellor of the Exchequer George Osborne, all variously confirming with the expertise and authority of their office that no actually it would be worse than that: markets would crash, property prices would plummet, businesses would hurry to relocate, the pound would become as worthless as the Zimbabwean dollar, men would say openly that Christ and his saints slept etc. Oh, and also, of course, World War III would break out.
That last contribution came from David Cameron, whom you probably won't remember now, but he's the Prime Minister whose main career achievement – indeed possibly whose only career achievement – was to change Britain's laws on gay marriage.
Look, I like gays as much as the next red-blooded heterosexual Dad. Some of my best friends are gay, one of them, unfortunately, being Milo. Plus, I was an enthusiastic instigator of homosexual acts at my prep school – I virtually invented it – so I know what it's all about. I like gay clubs, gay music, gay culture. At Glastonbury just now, I queued up to join the Meat Market gay club where a handsome youth in drag at the entrance patted me down and affectionately squeezed my testicles while my wife looked on. In fact, if I didn't prefer girls I would DEFINITELY be gay myself.
All that said, I think Gay Marriagewas an utterly silly thing for the Prime Minister of the United Kingdom to be wasting parliamentary time on – especially when it proved so divisive to the party Cameron professed to be so keen on uniting.
Read the rest at Breitbart.