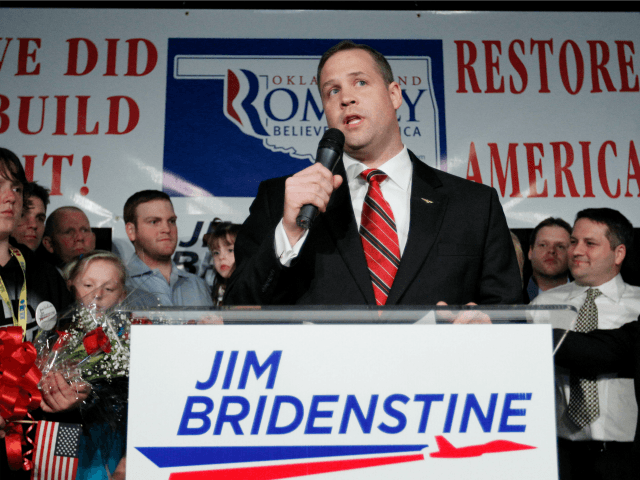 The next head of NASA is likely to be an ex-Navy fighter pilot turned Republican congressman who believes strongly in space exploration but is skeptical about man-made climate change.
What's not to like about about Trump's nomination of Rep. Jim Bridenstine (R-Oklahoma) for the job of NASA's administrator?
Everything, if you're a liberal.
According to New York Daily News columnist Linda Stasi, Trump just blew the perfect chance to change his "presidency from the chaotic mess of threats, bitterness and bilious paranoia to one of rationality and reasonableness."
Apparently, the job should have gone to a fully-fledged climate alarmist.
There is no denying that our weather is getting more severe, that the oceans are rising, the Arctic ice is melting and hurricanes are wreaking ever-more havoc each time one pummels another part of the country.

Harvey has officially brought the most destructive rainfall in our nation's history — more than 51 inches in some areas of Houston. As many as 42,399 humans are in shelters.

Yet in the face of all this, you, Mr. President, have chosen to nominate a climate change-denying partisan politician, Republican Rep. Jim Bridenstine, to head NASA. How can you even think of such a man.

As this planet heats up, we have to look to space. That won't be done if the man heading NASA denies the science and looks down on the truth of what's happening in our atmosphere.
It would be nice to dismiss this as the merely the deranged frothings of a rent-an-opinion, left-wing columnist who has bizarrely chosen to borrow her surname from that of the secret police in former Communist East Germany. Unfortunately, she's by no means the exception. Most liberals think as she does.
Read the rest at Breitbart.