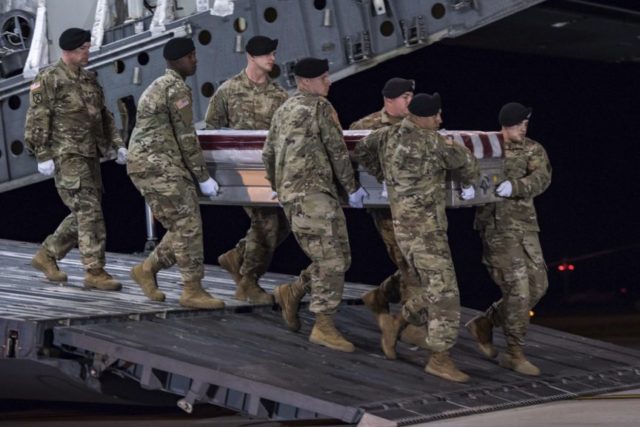 Special Forces veteran Dr. Mike Simpson isn't impressed by the way the Niger incident is being exploited by liberals like Congresswoman Frederica Wilson as a cheap way of attacking Donald Trump.
Simpson's thoughts on Niger are attracting a lot of attention on Twitter. Here's what this ex-Green Beret has to say about his fallen comrades:
Liberals:
I am going to speak for all veterans for just a moment.
1) We didn't enlist because we were poor, stupid, or lacked opportunities. You like to think that, because it makes you feel superior, but that's not the case. We enlisted because we have a love of country and a willingness to sacrifice.
Read the rest at Breitbart.