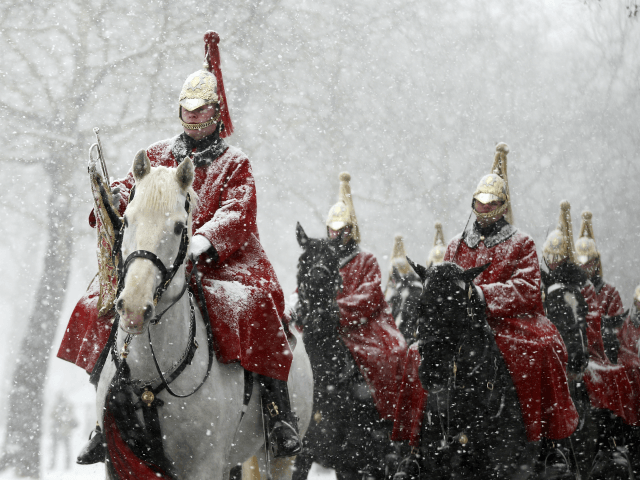 Swathes of Europe and North America have been hit by blizzards. They're having snowball fights outside the Colosseum in Rome. Scotland is closed. The sheep outside my garden are buried in white stuff.
So how lucky we are at times like these to have the liberal media explain to us dullards what's really going on.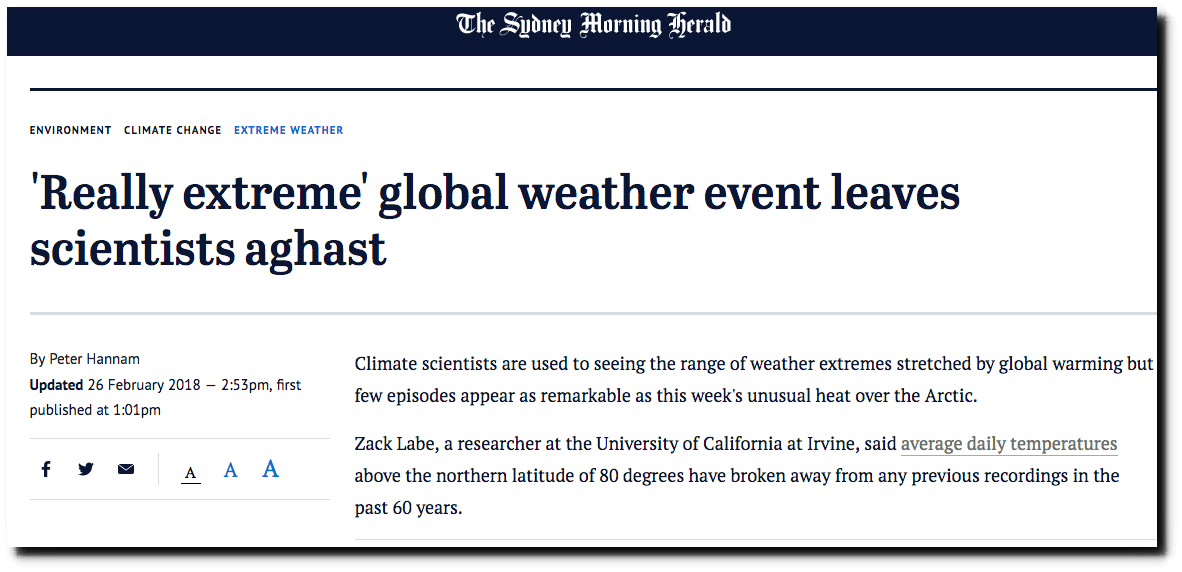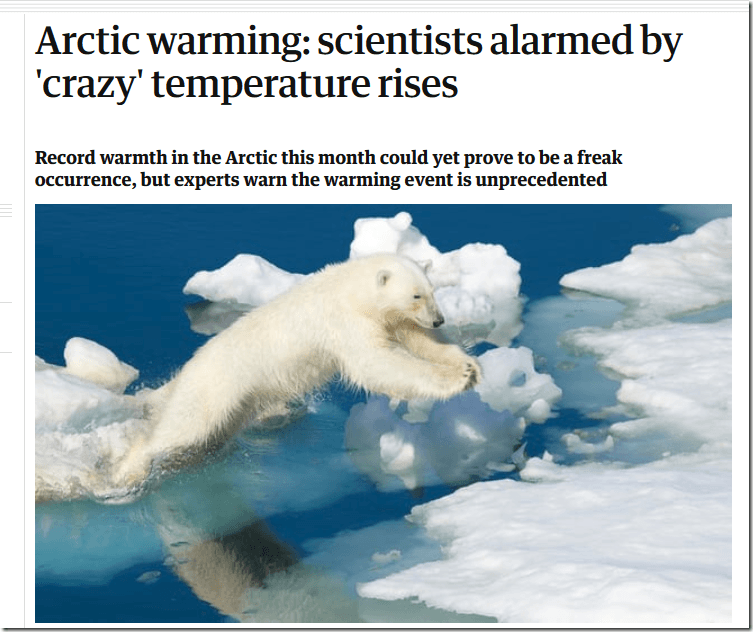 Yes. How could we ever have doubted it? All this freezing weather we've been having is, of course, yet another sign that global warming is real. And anyway, we shouldn't take any notice of all this white stuff that is shutting down schools, making journeys impossible, and generally freezing our asses off. Rather, we should be focusing our attention on what's happening way to the north where no one actually lives. Apparently.
Read the rest at Breitbart.