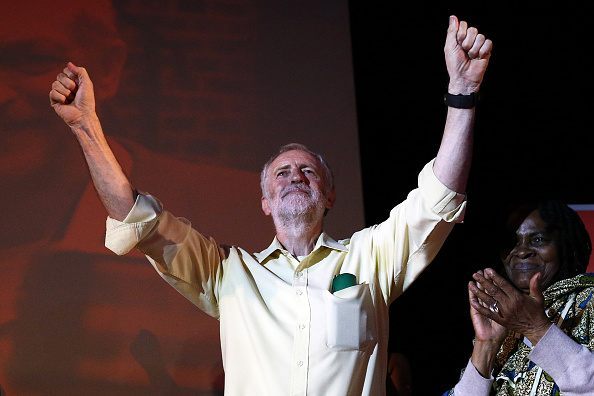 The brilliant thing if Jeremy Corbyn wins the Labour party leadership race, I argued, is that by testing to destruction in Britain the same ideology that has already been tested to destruction in Castro's Cuba, Stalin's Soviet Union, Mao's China, Kim Jong Il's North Korea, Enver Hoxha's Albania, and so on, he will make the Labour party unelectable for at least a decade.
I joked that in honour of the earnest beardie I was even thinking of wearing a Jeremy Corbyn vest, just like the ones he favours – bought, apparently, for just £1.50 from his local market.
But now – like quite a few others, ranging from former Labour Prime Minister Gordon Brown to former Tory MP Louise Mensch and columnist Janet Daley – I'm beginning to realise that frivolity may not necessarily be the most sensible response to a man who was cosying up to the IRA weeks after the Brighton bomb that nearly killed Margaret Thatcher and who describes Hamas as his "friend."
My worry is not so much that, as received wisdom has it, that all governments need a credible Opposition leader to hold them to account. (By that token, Margaret Thatcher's run as prime minister – with Michael Foot and Neil Kinnock leading the Opposition benches – would have been a complete disaster, which I'm not sure it was). Rather it's that as Janet Daley argues here, it's that Corbyn represents the kind of hard-left revolutionaries who've given up on parliamentary democracy altogether.
Read the rest at Breitbart.