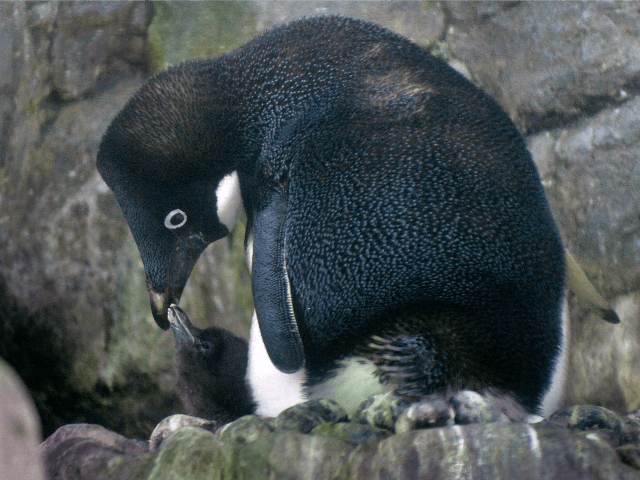 Of course you were. The story was almost inescapable – we even ran a wires version of it here at Breitbart – because it was so irresistible. We like penguins (well, unless perhaps, you're like me and you happen to consider Happy Feet to be the most satanically evil film ever made, barring Love Actually), we like stories about the frozen majesty of Antarctica (setting for so many heroic, epic adventures from Scott's and Shackleton's through to Henry Worsley's) and there's always a market for tales of climate disaster prompted by man-made global warming.
That's why the '150,000 penguins killed by global warming' story went viral. But it is, we now know, complete and utter bollocks. Yet another of those desperate, fabricated bad-things-are-happening-to-nature-and-it's-all-our-fault yarns foisted on a credulous public by climate scientists to try to justify their increasingly unjustifiable grant funding.
The story was seized on by the usual left-wing suspects, notably Grist which gave it the emotionally charged headline 150,000 penguins have disappeared in Antartica. Thanks, climate change! to imply that somehow man was to blame for the penguins' plight.
This is because, as the Guardian solemnly told us, an iceberg the "size of Rome" called B09B and somehow created by 'climate change' had blocked the route to the feeding area of a colony of Adelie penguins in Commonwealth Bay, forcing them to make a hitherto unnecessary 90 mile round trip to the coast which had caused many of them to die of exhaustion or starvation.
The Guardian article drew 19,000 shares and 1,400 comments, many from tearful Guardian readers lamenting yet another tragic story emblematic of man's selfishness, greed and unwillingness to change his lifestyle despite the ravages this is clearly wreaking on the world's vulnerable waddling birdlife.
Read the rest at Breitbart.