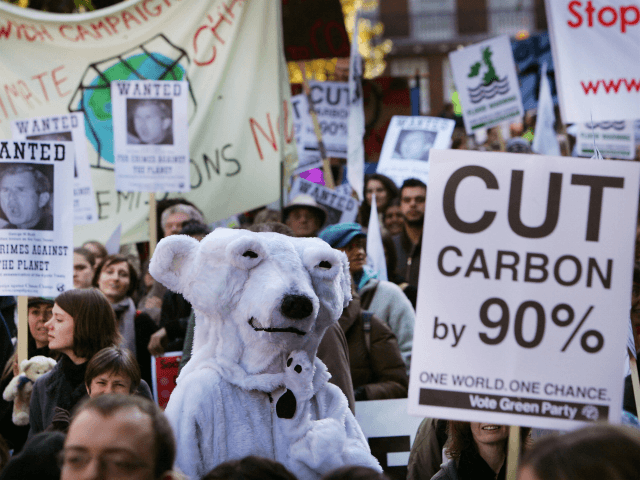 "Is the political class's obsession with global warming rotting their brains?" asks Christopher Booker in a must-read piece for the Daily Mail.
To which the answer, obviously, is "Duh."
Booker focuses on the disastrous policies, introduced by successive UK governments, encouraging people to burn more wood.
Apparently – or so the fashionable theory briefly ran – this pre-industrial technology was much more eco-friendly than coal- or gas-fired power and would thus help save the planet from the global warming.
Except of course, it hasn't:
Wood is 'sustainable', we were told. It gives off less CO2 than any other heating. It will help us save the planet and meet CO2 reduction targets under the Climate Change Act.

 As a result of these persuasive arguments, about 1.5 million British homes have wood-burning stoves and 200,000 more are sold every year.

Now we learn that wood-burning is the single biggest source of tiny soot particles called PM2.5s — they are also emitted by burning coal and diesel — which go into our lungs and are said to be responsible for an estimated 37,800 premature deaths a year.
Given these horrific facts, why have governments in recent years made wood-burning such a core part of energy policy? For there is no doubt ministers have been desperate to encourage it.
Actually, those pollution death estimates should probably be taken with a pinch of salt. The far bigger problem, as Booker goes on to note, is just how outrageously uneconomical it all is.
Read the rest at Breitbart.